Shopping Guide – This holiday season, the hottest toys and electronics are at the top of kids' wish lists. As you shop to find their favorite presents, you can also browse for items that will help to enhance their health and wellness. The following holiday gift ideas are perfect for stocking stuffers or trimming the tree. They will also give you peace of mind that the kids got something useful this year.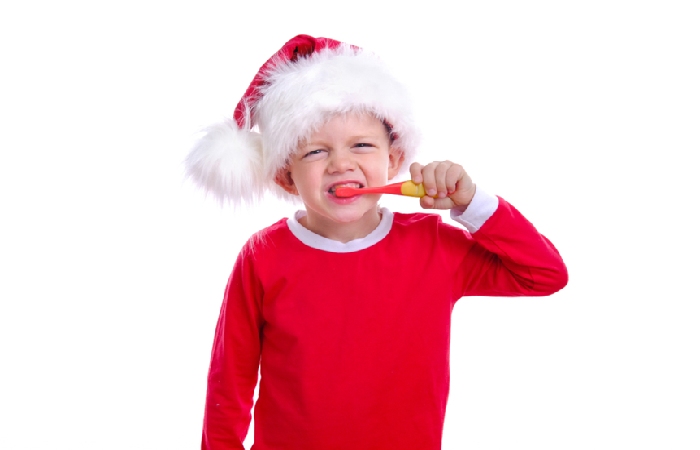 Fun Tools for Healthy Smiles
When caring for teeth becomes fun, your kids will adopt healthy oral habits to last a lifetime. A cute toothbrush with a timer or an interactive toothbrush for kids will encourage your children to clean their teeth and protect their gum health. Popular models will even help to kill bacteria or brush teeth and massage gums hands-free.
A whitening toothbrush is an excellent introduction to teeth whitening for teenagers since it is the perfect companion to gentle yet powerful whitening gel. It also helps to kill harmful germs with blue light technology. A convenient whitening device like the Glow on the Go blue light device can help to whiten teens' teeth faster and more effectively, all without sensitivity. While it is compact, intuitive and easy to use, it also comes with a travel-friendly teeth whitening pen.
As an added bonus, at-home whitening treatments are becoming a more comfortable and convenient experience, especially in response to the pandemic. Some are even rivaling professional treatments. Investing in quality oral health, beauty and teeth whitening products during the holidays can help teens enjoy whitening results without having to make an in-person appointment.
Clean Sheet Masks for Healthy Faces
There are so many beauty products available on the market that it can be hard to know what is best for teens and tweens. Clean beauty is best for all kids because it does not contain harsh ingredients or chemicals. A small box or holiday gift set with clean sheet masks can help to make teenagers feel more beautiful while they care for their faces. Sheet masks are an excellent choice for younger people because they are not messy. They are also an excellent way to get ready for a holiday party or a wonderful prep activity for pictures.
There are holiday gift sets that make for a fun and festive present, including masks containing natural ingredients like oats, almonds and acai. Shop for your child's favorite scents, taking care to double-check ingredients for allergy and skin safety. Once you pick out the ones you like best, buy a gift box or place masks in their stocking.
Over the holiday break, they will love to wear them while they watch their favorite movie or read a book. Clean sheet masks also make a fun activity for holiday sleepovers and slumber parties. Illuminate the skin or rejuvenate the face during board games or baking cookies.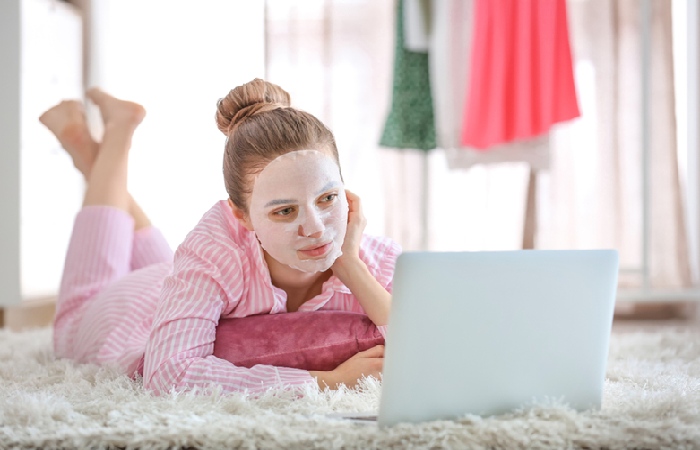 Subscription Snack Boxes for Healthy Eating
Subscription boxes are more popular than ever. While they are convenient and carefully curated, they are also fun to receive. While subscription dinner boxes are now a mainstay, snack boxes and specially made food boxes for kids are gaining steam. Many of them are designed by nutritionists and can help educate kids on healthy eating. Many also accommodate special dietary needs.
Children's and teens' snack boxes are sure to make the week more exciting, but they are also helpful for parents. Families do not have to overthink about their child having something healthy to snack on, while kids will always have something they like in their backpack or pantry. Start by searching for kids' subscription snack boxes online. Scroll for the one that best fits your child's dietary needs and palate.
As you research, you will find that some are made especially for young children. Others are perfect for young adults or teenagers. Send your kid smoothies, salty treats or gluten-free snacks. You can even gift them with baking supplies, tasty cereals or interesting international items.
Cool Water Bottles for Healthy Bodies
Kids need to stay hydrated during every season. A stylish, insulated and BPA-free water bottle makes an excellent small present, stocking stuffer or gift exchange item. While there are plenty of bottles on the market, the best ones for children and teens are durable and easy to carry. They are also leak-resistant and keep beverages cold.
Whether you shop for a water bottle in the store or online, be sure to look for one that has an eye-catching design. The more vibrant or trendy it is, the more your kid will want to take it with them. Small children will love animal prints or polka dots. They will also love a personalized bottle with their name on it. Older kids and teens will like the one that comes with their team logo or a favorite color.
Other helpful features include spill-proof sports caps for athletes and double-walled construction for days at school. There are even silicone spouts that are soft enough for little mouths. Once you find the bottle you like, wrap it in a bit of wrapping paper or place a sparkling bow on the top.
Fitness Watches for Healthy Routines
While most kids love to stay active, children's fitness watches and smartwatches have benefits for everyone. Exciting features on today's watches for teens and children include step counters, sleep trackers and bedtime reminders. Your child can even set an alarm for bed or another activity.
With smartphone apps and group features, kids and parents can create fitness routines together. The entire family can also join in and encourage each other as they complete fitness activities. When looking for the best model, think about your child's age, schedule and personal needs. Silicone watches are among the easiest to keep clean, while some of the more stylish streamlined models may be best for teenagers. Convenient USB chargers make it easy to control battery life, while some models designed by popular adult brands make it easy to sync everyone's watch on the same app or smartphone.
Kids' fitness watches come in many patterns and colors. There are even models available with your children's favorite movie and television characters. No matter what design you like, be sure to choose one that is waterproof or water-resistant. Since they come in nice packaging or gift boxes, it will be easy to wrap them for your holiday celebrations.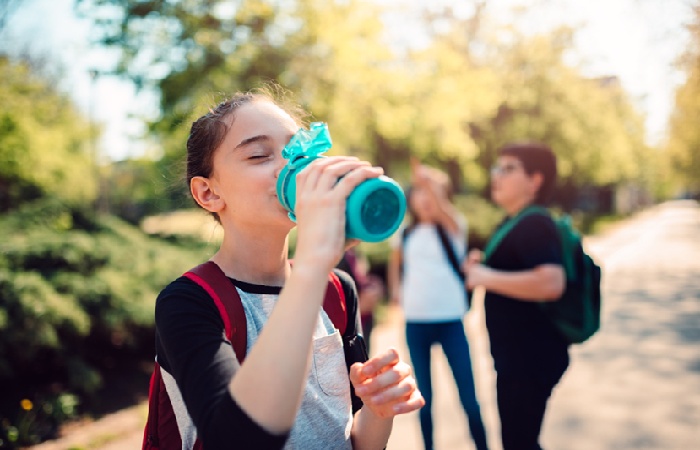 Having a Happy, Healthy Holiday
The holidays are full of treats and indulgences, which means parents are always on the lookout for healthy choices. These healthy holiday gifts are not only wonderful to receive but great for the mind and body. As a parent, you will love that your child is receiving a practical gift to go with their toys or entertainment. When the holidays pass, you will also enjoy seeing their presents as they use them. Teaching your child wellness habits can set them up for a lifetime of success. Healthy holiday gifts are not only an ideal choice for the season, but for building your little one's future.