Several reasons make Turkey famous as a medical tourism destination; it's not just the fantastic hair transplant before and after results. let us try to understand some of the benefits of having a hair transplant in Turkey.
Hair transplants in Turkey have gained a worldwide reputation as one of the most effective and cost-effective treatments thanks to the good standards and cost-effectiveness of their clinics. Turkey has the best Hair transplant before and after results and is considered by many as the place to find the best hair transplant in the world, with more than 500 clinics in Istanbul alone and thousands of other clinics offering hair transplants in Turkey. This is one of the reasons why Turkish hair transplants before and after results are excellent.
According to statistics from the Turkey Health Care Council in 2015, 60,000 patients go to Turkey every year for hair transplantation. The Council for Foreign Economic Relations estimates that Turkey's hair transplant industry alone is worth more than $1 billion annually. The president of the Association of Tourism and Travel Agencies in the Middle East said that 150 to 500 transplants are carried out in Turkey every week.
Is Turkey good for hair transplants?
Going to Turkey for a hair transplant is a good choice. There are other places where you can get excellent hair transplants, but they are all more expensive. As a result, medical tourism in the country is developing rapidly.
Hair transplants in Turkey must be done by experienced and qualified surgeons. The process of follicular unit extraction and their treatment before transplanting is essential for the survival of the delicate hair grafts. In addition, hair transplants can go wrong if the transplanted follicles are not placed in the correct number, in the right place and in a distribution that follows the specific aesthetic principles that allow the new hair to look perfect.
A good specialist will inform the patient of the results he will get based on his donor area to meet his expectations. This is especially vital in the case of women.
Depending on the method used in each session, between 1,000 and 5,000 units may be necessary, and the ideal hair density for good results should be between 30 and 90 follicular units per cm2. In men with extensive alopecia, the narrow-band extraction technique (FUT or FUSS) is combined with FUE to access the peripheral follicles.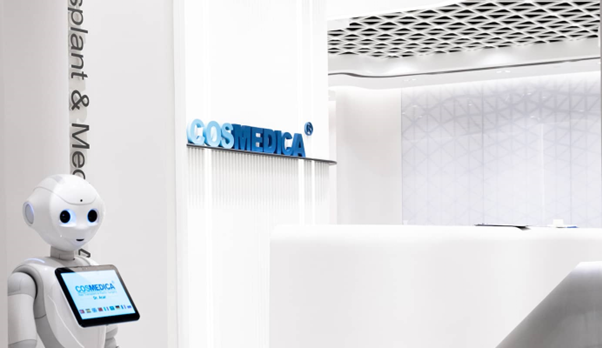 Why does everyone go to Turkey for a hair transplant?
Turkish hair transplant clinics offer hair transplant procedures for just £3,000 on average. However, the price is not the main factor that determines why Turkey is so popular for hair transplantation. Many patients are interested in hair transplantation procedures by experienced hair transplant surgeons in Turkey. Having become experts in hair restoration, a team of doctors in Turkey can quickly restore hair. Turkey is also known all over the world for its long-standing research on hair. With about 500 hair transplant clinics, surgeons say the number of referrals is increasing.
There are many reasons why a clinic in Turkey can offer a hair transplant for as little as £3,000:
Turkish Economy: With the Euro, Dollar and Pound at 15.54 Try, 14.22 Try and 18.83 Try respectively, foreign visitors benefit from savings in exchange fees.
Cost of living: The cost of living in Turkey is lower than in the US, UK and many European countries.
Qualified staff available: Every hair transplant doctor in Turkey must undergo strict medical supervision that enables them to be qualified when participating in any surgical procedure.
Plastic surgery methods have become well accepted and with the advent of world surgeons working in a cheap economy, we can see a continuous increase in the number of people who go to a hair transplant clinic in Turkey for their surgery. This can lead to an interesting change in the understanding of the price of hair transplants around the world, and clinics are judged on what they can offer.
Why is Turkey so cheap for hair transplants?
The cost of hair restoration treatment in Turkey is relatively cheap compared to many Western countries. Clinics in Turkey offer the same quality services at lower prices than most Western countries. Even the best clinics that offer this service are often cheaper than the average clinic in a large European city. Therefore, hair transplants in Turkey are an attractive option for those with limited funds.
How much does a hair transplant cost in the US?
There are approximately 250,000 hair transplant surgeries performed annually in the United States of America (USA). The quality of doctors and medical facilities is excellent. However, the only thing that restricts people is the cost of hair transplantation in the United States. The cost of a hair transplant in the United States is around $16,000, which is unaffordable for many people. Therefore, they are trying to find an option to have the procedure done in countries where the overall cost is low.
Is Turkey better than the US for hair transplants?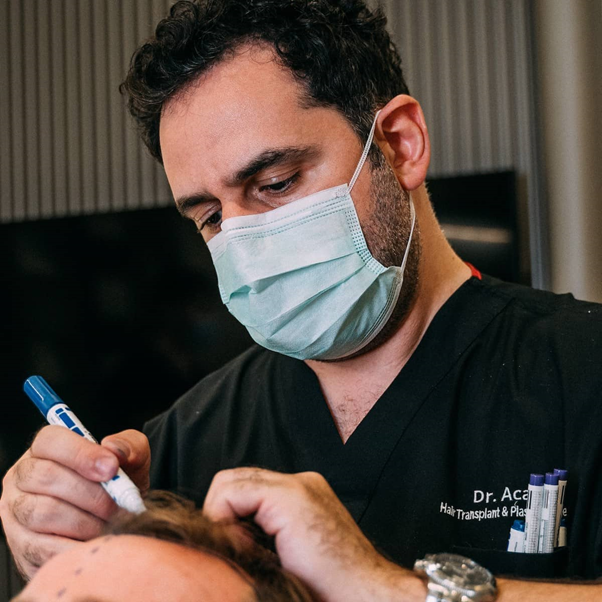 If you want to have a hair transplant, you can compare the countries that offer this procedure. Turkey and the United States are often at the top of the list and patients are wondering which one to choose. Turkey is highly recommended because the prices are lower and the quality is the same. In other words, not only will you get excellent health care services, but you will also pay less if you choose Turkey. For example, clinics in Turkey offer all-inclusive packages including hotel and airport transfers, but in the United States, there will even be additional costs for the cost of surgery, such as anesthesia.
When you think about hair transplantation, money is one of the main factors that you have to consider. This is why it is important to find a hospital that provides good and affordable services. Different countries offer different prices. The cost of a haircut in Turkey is very low, costing between $1,700 and $2,400, while in the United States the cost can be between $6,000 and $21,000. You can save money by having surgery in Turkey at a professional level.
Why Cosmedica Clinic?
Cosmedica Clinic is one of the oldest hair transplant clinics in Istanbul. With 16 yrs of experience, we are always at the forefront of technological development in hair transplant surgery. Our hospital is brand new and fully equipped with modern facilities.
Their doctors and team have gained the best experience in FUE and DHI hair transplantation for the last 16 years. In the treatment process, the needs and well-being of our patients are paramount.