Just like changing up your wardrobe for the season, it's important to adapt your hair care routine to the change in weather as well. Below we discuss how cold weather affects your locks, along with some expert cold-weather hair care tips.
Why Cold Temperatures Impact Your Hair
Before we launch into how cold weather can affect your hair and scalp (and offer some tips on how to get around this issue in the winter), it's essential to understand why this happens. Cold weather can zap moisture from your hair cuticles, making them more susceptible to breakage and other damage. Cooler temperatures combined with warm indoor heat can also cause dehydration on your scalp.
Much like how humid, warm temperatures can cause our hair to become frizzy or unruly, cold temperatures can cause breakage, dryness and frizz. It's important to keep your hair hydrated in the winter months by using salon conditioner and following cool weather tips to make sure your hair is at its healthiest.
How Can Cold Weather Affect Hair and Scalp?
Cold weather can have several different effects on hair, though all of these impacts mainly have to do with dryness. This is why it's so important to keep your hair moisturized year-round, particularly in the winter.
Dry Scalp
Cold weather can suck moisture out of your scalp, making it feel dry, itchy and sometimes even tight. This is an irritating, uncomfortable feeling and negatively impacts our hair. When your scalp is dry, it's much more likely that your skin will become dry and flake off. In the winter months, you may notice small dandruff-like dry skin coming from your scalp. Dry scalp skin is not the same as dandruff, but annoying nonetheless and damaging to your hair and scalp. Using professional hair care products to maintain moisture will help avoid this issue.
Dandruff
Though dandruff can look like just dry skin, it is actually a skin condition caused by a naturally occurring fungus that attempts to break down excess oil on the scalp, resulting in a flaky by-product. People with this skin condition can get dandruff any time of the year, but the dry, cold temperatures outdoors and indoor heat can disrupt moisture balance, making dandruff more likely. Use a professional dandruff hair care system and salon conditioner to combat this problem.
Brittle Hair Strands
With less moisture in the air, our hair tends to weaken, leaving behind brittle, dry strands. It's especially important in the winter months to have a moisturizing hair care routine. This can include washing your hair less often, reducing your use of heat tools, wearing a weekly hair mask and more.
How to Mitigate Cold Weather Damage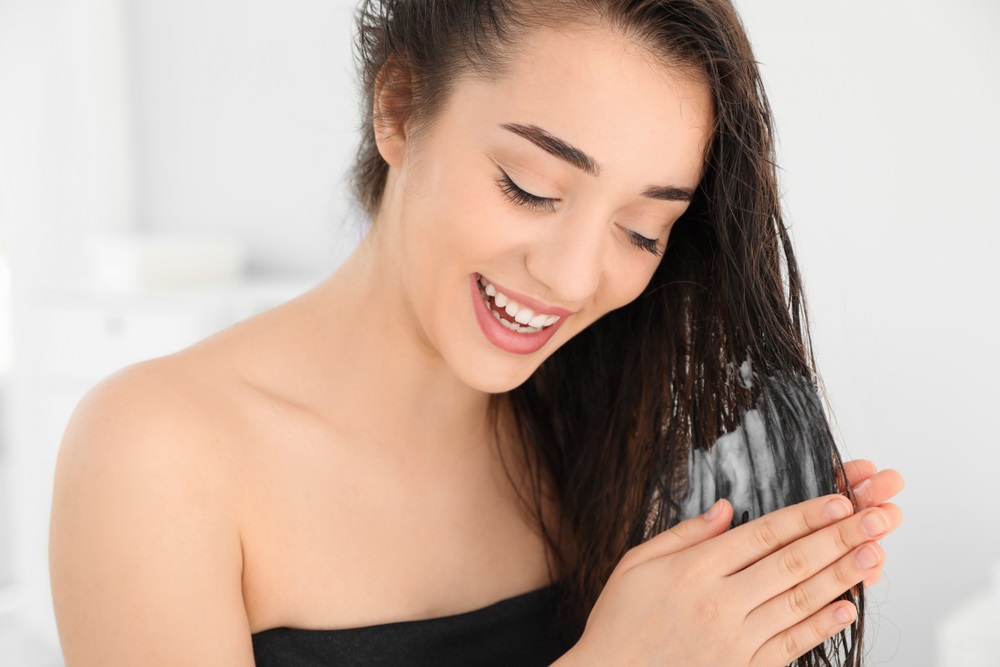 Use Moisturizing Hair Products
The only way to ensure that your hair stays moisturized in the winter is by integrating moisturizing hair products into your regular hair care routine. Look for hydrating products and ingredients such as aloe vera, avocado oil and argan oil. If your hair is normally ultra-dry, you can use a hair mask twice a week. For hair that is more oily, use a hair mask once a week. Always apply a hair mask to wet hair and rinse it with cool water. This will allow the mask to soak into your hair cuticles, helping it to retain moisture as cool water locks moisture in.
Wash Hair Less Often
Shampooing your hair too often can strip natural, necessary oils from your scalp, leaving your hair dry. Depending on how dry your hair is naturally, you should only wash it every two to five days. In the winter, it's important to pay attention to how your hair feels and adjust your hair washing schedule accordingly. If your hair is ultra dry, you can try using the co-washing method, which involves only washing your hair with conditioner. This will promote moisture and help your hair stay healthy all winter long.
Use Cooler Water When Washing Hair
Although a hot shower is one of the best feelings during those cold winter months, hot water can damage your hair. Using cooler water to rinse your hair will help close the cuticles, allowing your hair to retain moisture. Hot water can dry out hair further. Keep the shower warm when rinsing your body, but remember to turn the temperature down a bit before washing your hair.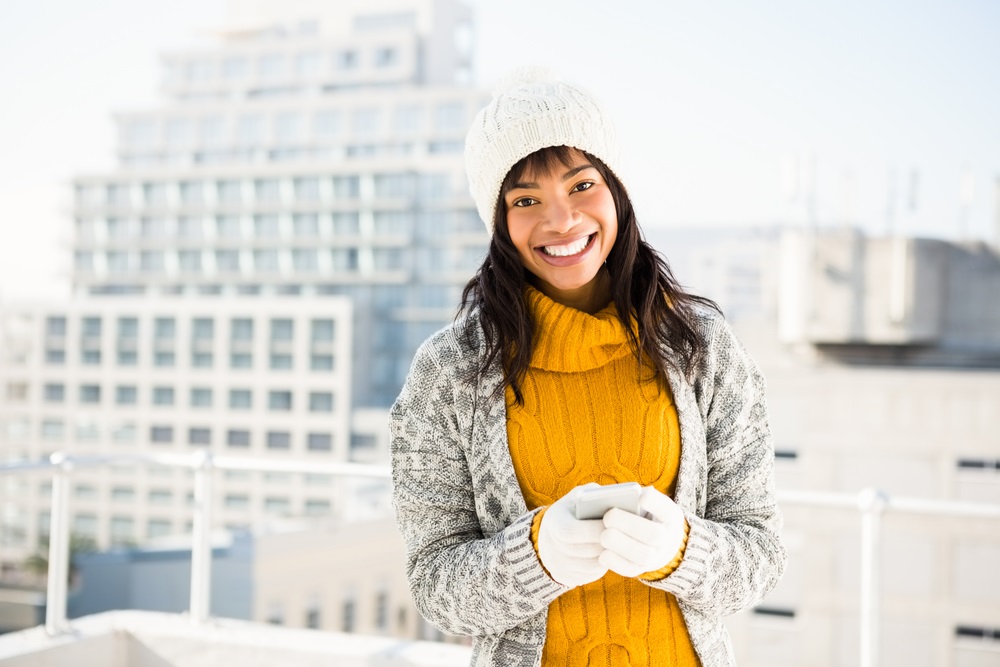 Protect Your Hair and Scalp from the Cold
We've all heard our moms tell us to never go outside with wet hair in the winter. Well, they're right! Our hair is much more susceptible to damage when wet — which is also why you should never fall asleep with wet hair. Tossing and turning on wet hair can cause breakage. In the winter, exposing your hair to the harsh, dry temperature can also suck moisture out and lead to breakage. When you leave the house with dry hair, keep it protected from the wind and cold with a hat or even a soft headscarf.
Reduce The Use of Heat Tools
We all know that too much heat on our hair isn't a good thing. And, as much as we love our heat tools, there does come a time when we need to take a break. When your hair is already most fragile and exposed to harsh temperatures in the winter, using heat tools puts additional stress on your strands. Try to style your hair naturally in the winter. If you do use a blow dryer, try using it on the low or cool setting to reduce damage. And always use moisturizing heat-protectant products before applying heat to your hair.