Bob Lee founder of technology company CashApp, was stabbed to death in San Francisco on April 4. Police found the 43-year-old man at around 2.35am and he was taken to hospital, where he later died of his injuries. Lee's current employer, Mobilecoin, and his father, Rick Lee, confirmed the news of his death. The motive for the stabbing is unclear and police have not yet released details of any possible suspects.
Bob Lee joined MobileCoin in Feb 2021 as a part-time mentor and early stage investor. In November of the same year, he became the chief product officer of the cryptocurrency company. He brings with him many years of experience, gained through his time at various companies. Prior to joining MobileCoin, Lee was CEO of Current, a position he held for six years. Lee was also a limited partner in SV Angel and Signal Fire.
He is best remembered as the creator of the Cash app: Lee had been the chief technology officer at digital payments company Square in 2013 when it launched the Cash app.
Who was Bob Lee?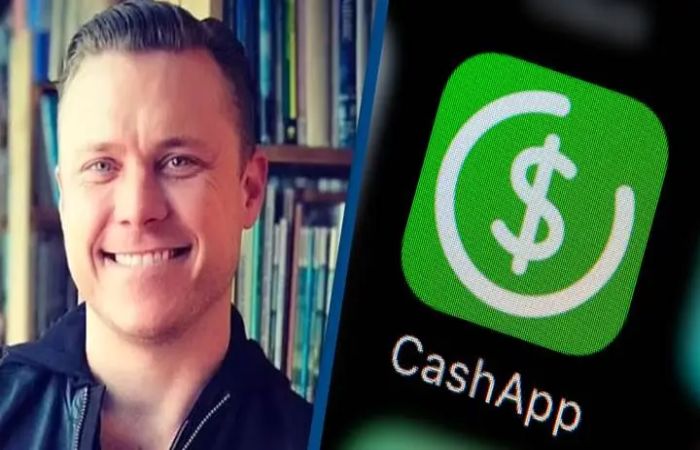 Bob Lee, who was 43, was the chief product officer of cryptocurrency startup MobileCoin when he died. He had recently moved to Miami, but often returned to San Francisco. He was the father of two teenage daughters, who lived near San Francisco with his ex-wife.
Originally from St. Louis, Lee began building websites for small businesses near his parents' store, according to his brother Oliver Lee, who described him as a brilliant software engineer, art and music festival enthusiast. And described as an idealist. Careers to democratize access to technology. His brother added that Mr Lee had a large network of acquaintances and colleagues, and that "making time for someone" was his rule.
Before taking over MobileCoin in 2021, Lee was instrumental in creating the Cash app. A service that allows users to send and receive money instantly from their phones. He was recognized among engineers for his work as a software engineer at Google, where he worked on the smartphone operating system Android. According to an old LinkedIn page, he was also a startup advisor investing in companies including SpaceX and Clubhouse.
What happened to Bob Lee?
Bob Lee was in San Francisco visiting business and family. According to documents released by prosecutors, the afternoon before Lee's death, Lee had been drinking with Momani's younger sister, Khazar Momani, in a downtown San Francisco apartment.
A witness described by prosecutors as an old friend said he and Lee then left without Mominee and went to Lee's hotel room. Where Bob Lee spoke to Mominee on the phone, who asked her questions. "Is her sister using drugs?" Or something inappropriate."
The witness said Lee assured Momani that "nothing inappropriate happened," the document states. The witness said she and Mr Lee continued dating until after midnight. Surveillance footage shows Bob Lee visiting Ms. Momeni's residence in a luxury apartment building for about 80 minutes.
What show the Video Footage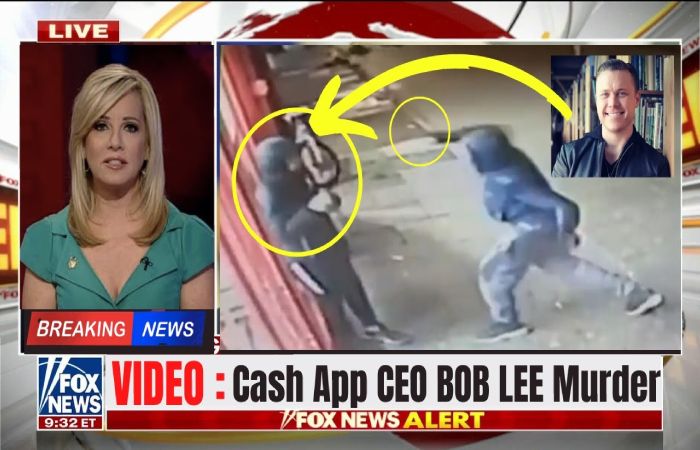 According to charging documents, the video shows Bob Lee and Mr. Momeni leaving Ms. Momeni's residence together in Mr. Momani's BMW, which they parked on a street. Later in the street, Lee was stabbed twice in the chest and once in the hip, an act captured on grainy footage from a distant camera.
Prosecutors allege Mr Momani stabbed Bob Lee with a four-inch kitchen knife blade before throwing him in the parking lot and speeding off in his car, leaving Mr Lee to "slowly die" in the street. .
A week later, when investigators were able to unlock Mr. Lee's phone, they discovered a text message from Ms. Momeni that prosecutors said was about bob lee conversation with her brother. I was worried. "I just need to make sure you were okay because I know Nima was very hard on you," according to court documents.
Mr. Momani was arrested Thursday and booked into the San Francisco County Jail. He has not pleaded guilty.
San Francisco Begins Laying Out Murder Charges Against Tech Consultant
San Francisco prosecutors on Monday began presenting their case against a technology consultant accused of stabbing cash app founder Bob Lee to death, leaving him bleeding on a deserted city street in April had lived. At the preliminary hearing, the judge will decide if there is enough evidence to go to trial.
Prosecutors have not provided a motive and released little information in the case. Which has attracted a lot of media attention, due to Lee's status in the technology world. Lee created the Cash app, a mobile payment service, and was the product manager for the MobileCoin cryptocurrency.
Neema Momani, 38, has been in jail since her arrest on April 13. He has pleaded not guilty and faces up to 26 years in prison if convicted.
Lee, 43, was found bleeding early on April 4 in a desert area of downtown San Francisco. Lee was rushed to the hospital, where he died.
In filing a motion to hold Momini in jail without bail, prosecutors argued that he planned the attack. Drove Lee to a secluded location and stabbed Momini's younger sister three times after an argument.
What Does Assistant District Attorney Said?
Deputy prosecutor Umid Talai said at a hearing in May that Momani had use a knife that was part of a special kitchen set that belong to his sister. Tests showed Momini's DNA on the gun handle and Lee's DNA on the bloody blade, Talai said. Police recovered a knife with a 4-inch blade from the crime scene.
Momeni has hired two new attorneys, Sam Zangina and also Bradford Cohen, both based in Florida. His first attorney, Paula Kenney, withdrew in late May, citing a conflict of interest that she declined to disclose.
Applying for bail, Kenny said Momini was not a flight risk and would not leave the two people he loved the most, his sister and mother. They said Momani needed to plead guilty to the charges or face deportation to Iran. A country her mother fled to when the children were young to escape an abusive husband.