Beauty Tricks : The summer times call for bright-colored dresses and shorts, unwinding with some cool drinks, and lounging and laughing at pool parties. However, the scorching sun can crush all the great expectations for the season. With this in mind, it is essential to have a proper beauty regime that not only takes care of your skin but helps you look good amidst the harsh weather.
Beating the summer heat requires you to pay special attention to your skin and hair. Too much sun contact can fail your skin and leave you so wrinkled, your skin could only be repaired by Botox. Tampa beauty experts recommend these seven uncommon beauty tips to ensure that  you look your best, no matter what:
1.  Maintain Your Hygiene
Your skin tends to get oilier during the hot and humid season. Sebum and sweat attract dirt and dust particles, quickly leading to skin breakouts caused by germs and bacteria. Beauty TricksTaking a bath twice a day will not only keep your skin fresh but also fights fatigue.
Moreso, if you love swimming, you need to think about the chlorine in the pool. Take a bath or shower after you swim to clean off the pool chemicals. However, if you plan to lounge around, be careful  Chlorine speeds up the process of tanning more than it does ordinarily.
2.  Embrace Natural Products
The over-the-counter beauty products often seem easier to access, but we often forget the cheaper beauty ingredients in the kitchen. For example, tomato and lemon are very good at maintaining the freshness of your skin. Lycopene in tomatoes does wonders to your skin. You can squeeze some fresh tomatoes to make some good tomato juice which you can use as a facial scrub. Let the juice dry off before rinsing it off.
3.  Stay Hydrated
Hydration is one of the cheapest and simplest ways to take care of your skin. Not only does water cool your system, but it cleanses your system as well. Water gives you naturally glowing skin all year long. On the other hand, dehydration leads to cravings for unhealthy foods, headaches, dry skin, sickness, and anxiety. Experts recommend that you take at least 8-10 glasses of water in a day.
4.  Be Sun-Smart
Direct sunlight on the skin causes pigmentation, sunburns, dark spots, and every other thing that we hate to be on our skin. For this reason, sunscreen is a must-have in your handbag. Settle on the correct formula with a suitable SPF based on the climate where you live. If you live in a more arid and sunny environment, you might opt for a higher SPF. Remember that sunscreen also prevents skin cancer and sunburns, so a little each day can be beneficial.
Choose a natural sunscreen and apply it 30 minutes before you step out of your home. This helps it penetrate the skin, protecting it from being tanned. You can also carry Beauty Tricks with you if you plan to stay outside all day or if you're exercising outdoors.
5.  Stay Moisturized
It's crucial to know what type of products won't block your pores. Here are some moisturizers with their matching skin types:
Water-based moisturizers for standard skin types
Gel-based moisturizers for oily skin types
Facial sprays with minerals for extra oily and acne-prone skin types
The summer seasons need products that let your skin breathe naturally. Winter seasons require you to use heavier moisturizers than during the summer. Since you will sweat more during the summer season, this tip will help you prevent unnecessary breakouts and clogged pores.
The best summer moisturizers are oil-free with small amounts of SPF. Also, try out natural options with cucumber or rose extract or moisturizers with green tea for a cooling and hydrating effect.
6.  Eat Healthy Diets
How you look and feel has a lot to do with what you eat. Eating heavy foods and fat-rich foods will make your skin oily, prone to breakouts, and sluggish, especially during the summer season. Refrain from sugary foods that are full of calories. Consume natural alternatives and vegetable juices to hydrate yourself and feel fresh. Also, eat healthy foods like raw nuts, fruits, vegetables.
7.  Dress up in Breathable Fabrics
Wear light fabrics like cotton that will help contain the heat. Tight clothes will cause irritation and itchiness to the sweaty parts of your body. Excessive exposure to heat will further cause rashes or other severe skin conditions.
Beauty Tricks, with hot weather shouldn't stop you from having fun. These solutions will help you tweak your summer beauty routine to give you the best results you've ever experienced inside and out.
About the Author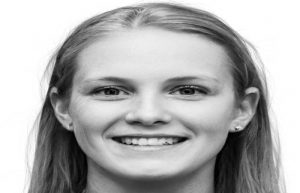 Jennifer Bell is a freelance writer, blogger, dog-enthusiast, and avid beachgoer operating out of Southern New Jersey.