What is Aerobic Exercise?
Aerobic exercise usually consists of following a series of routines and dance steps that increase your heart rate. It is a combination of cardiovascular exercises performed to the sound of music.
This sport puts the whole body in continuous movement; it also improves flexibility, coordination, orientation, and rhythm.
What are the Types of Aerobic Exercise?
Circuit Aerobics: Consists of performing short exercise circuits during class with rest intervals.
Aquagym: Variant of aerobics that generally performs in a pool and, thanks to the resistance opposed by the water, doubles the effects of exercise.
Bodystyling: Combine aerobic exercise with muscle toning.
Intervall-Aerobics: Interval- choreographed physical conditioning program intersperses low, medium, and high-intensity aerobic exercises.
Box-Aerobics: In this modality, self-defense exercises perform alternating with dance movements.
Step-Aerobics: High-intensity aerobic exercise in which the choreographed steps performed on a platform increases cardiovascular activity.
Dance-Aerobics: The instructor combines dance with aerobics developing choreographies to the rhythm of the music of different modalities.
Digital Aerobics: It is done on dance platforms and following the indications of a computer program.
What are the Benefits of Aerobic Exercise?

Aerobic exercise reduces subcutaneous fat and locates between the muscles, which use as fuel or the primary source of energy.
You lose weight by reducing body fat.
Aerobic improves cardiovascular function and lung capacity.
It positively influences mood, improving self-esteem.
Medium-term blood pressure decreases.
The cholesterol levels are lower in the blood and LDL cholesterol or bad cholesterol and triglycerides and increase HDL cholesterol or good cholesterol.
It is reducing the risk of a heart attack.
This exercise reduces blood glucose levels in people with diabetes.
This exercise improves lung capacity, circulation in general, and the use of oxygen.
And also, exercise firms the tissues.
Exercise reduces cardiovascular mortality.
Aerobic exercise increases the calcium in the bones.
It lowers circulating levels of adrenaline, the stress hormone, and increases levels of endorphins.
Tips for Practicing Aerobic Exercises
We give you some tips that you should follow to practice any aerobic exercise:
Before performing the aerobic exercise (like any exercise or sport in general), it is necessary to pass a medical examination to evaluate cardiovascular conditions and other physical aspects.
It must consider before choosing the most appropriate exercise for each person.
And also, people who are very short in shape, significantly overweight, or some bone, respiratory, heart disease, etc.
It should start gradually, intensifying the duration and frequency of exercise progressively.
It would be best to start the exercise with a warm-up, about 10 minutes, to avoid the muscles' injury.

Always wear 

high quality fitness clothes 

that are comfortable and allows you to sweat easily and an appropriate footwear is also necessary during workout.

Hydrate properly before, during, and after exercising.
The exercise duration, to achieve optimal results, should be at least 30 minutes, and ideally, it should do between 3 and 7 times a week.
In the end, a muscle stretching session is advisable to avoid injuries and discomfort.
What are the Examples of Aerobic Exercises?
Here are some examples that you can quickly put into practice from today:
1. Walk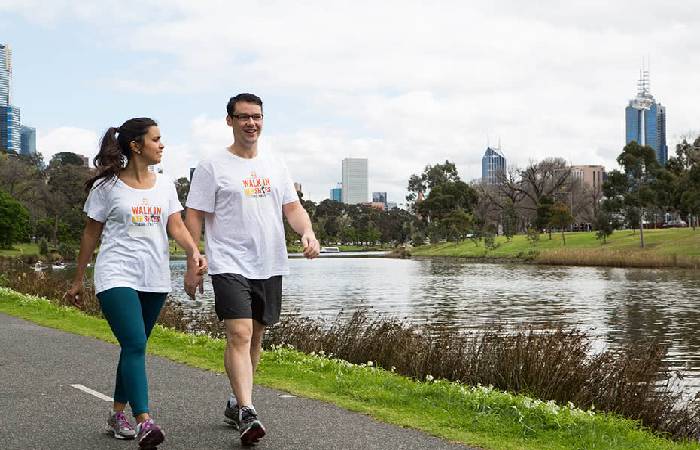 It is the most straightforward and cheapest aerobic exercise. And also, choose comfortable sneakers and follow the routine.
You can use an app to measure the distances you make and gradually increase the intensity and the route each day.
You can start by walking about 20 minutes a day and doing more minutes each day until you reach an hour of daily walking. Walking builds up the whole body, especially the legs.
2. Run
More and more runners see in our cities. It is straightforward to practice this sport, and you can do it alone or with others to increase motive.
Set yourself weekly challenges and increase your strength. It is necessary to elastic before and after running to avoid injuries and strains.
And also, the advantage of running over walking helps burn calories faster.
3. Swim
For pregnant women, people with joint issues or muscle injuries, swimming is the ideal aerobic exercise. And also, water produces resistance and helps us maintain the weight of our body with its density.
4. Ride a Bike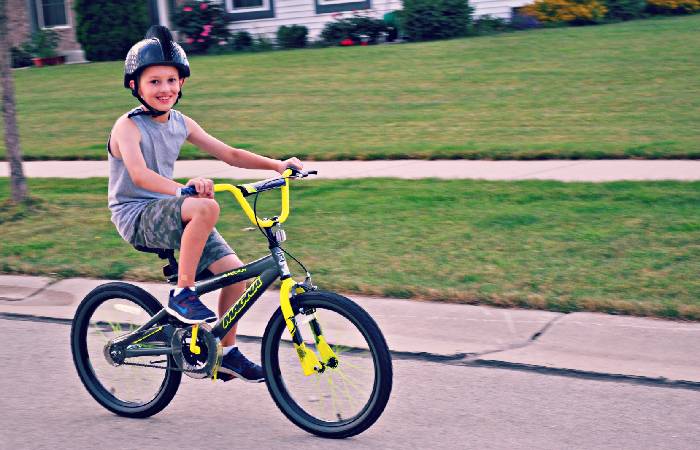 You can practice cycling in the city and nature or at home or the gym with bike exercise. It is also an enjoyable type of physical exercise that will help you build your glutes and legs.
5. Team Sports
Other exciting options are team sports such as soccer, basketball, or handball. With these sports, you will strengthen your muscles and make your heart work.
6. Dance
Combining music and physical exercise is a great way to get in shape, have fun, and improve our mood.
And also, choose the type of dance that most appeals to you and find a place to practice alone or with someone.
7. Cardio Exercise
In all gyms and sports centers, this disciplined practice uses music and combines exercises to increase the heart rate. And also, your muscles and your heart will get in shape.
Where and How can Aerobic Exercise?
1. Aerobic Exercise at Home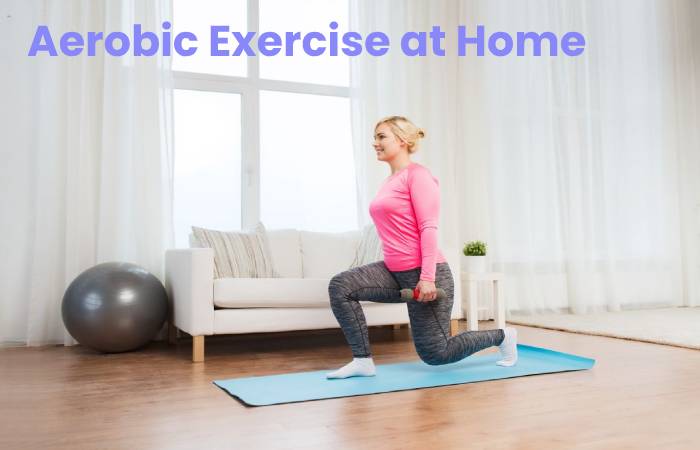 You don't have much time to do sports, or do you prefer to do it at home? We propose several aerobic exercises to do at home:
Jump Rope
Do you remember that it was something you did a lot in your childhood? Jumping rope is a straightforward, cheap, and effective exercise to burn fat. And also, you can start with 5 minutes a day and increase until you reach 30 minutes.
Stationary Bicycle
It is perfect for burning fat and exercising the heart. You must be careful with your lumbar and position the bike correctly.
To do Crunches
And also, to keep a flat stomach, they are essential. Rest your elbows and feet on the floor and hold the plank for 30 seconds. And also try to do it 2-3 times a week.
Ball Exercises
It works very well to keep a flat stomach and strengthen the muscles of the legs and buttocks. Keeping the ball slow inflated, you can do the exercises more easily. And also, to progress and increase the difficulty, raise the ball.
And also, to plan your workouts and monitor your progress, you can use sports apps. They are an easy way to help you stay in shape.
2. Aerobic Exercise at Gym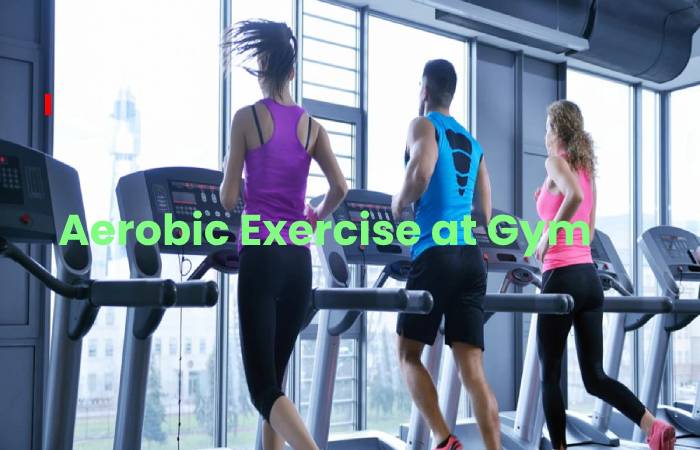 Bike
The bike can fulfill a function similar to that of the tape that we will see later: allowing us to train with the bicycle when the weather conditions do not allow it outside.
Although the saddle and handlebars must be adjusted correctly to enjoy good ergonomics, it is a low-impact exercise.
Like the rest of the cardiovascular machines, the stationary bike allows us to adjust the training load to our goals and physical condition.
Rowing
Rowing is an exciting cardiovascular machine since it breaks with the habit of only working our aerobic capacity by contracting our lower body's muscles.
It requires both the lower and upper body, which can work hard at first. However, the usual rowing machines are magnetic resistance, although there are also other types.
The rowing machine also allows us to perform different types of training: by time, meters traveled, rhythm, and we can even perform intervals of varying intensity.
Elliptical
The elliptical can be an excellent option to reduce the collective impact on our knees. Like any cardiovascular machine, it can also adjust in intensity.
It is essential to keep your heels resting on the pedals and your back straight, that is, looking straight ahead, shoulders behind and down.
If it is uncomfortable to hold the poles of the elliptical, we can keep the fixed handlebar.
Headband
Running on the treadmill can be a good option for those situations where the weather conditions outside are not ideal.
If we do not have enough experience maintaining a fixed running rhythm, the belt allows us to adjust and keep it. Series or intervals can program with the speed we want.
3. Aerobic Exercise at Collective Classes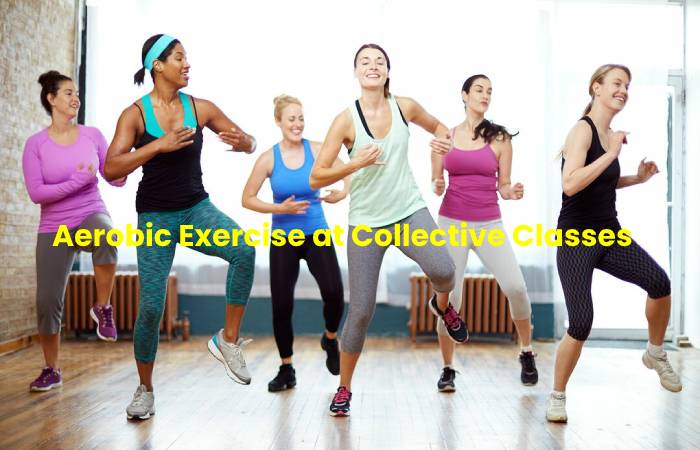 Indoor Cycle
If before we have started with the exercise bike, now we are doing it with its sister, the indoor cycle bike, and the class where it is the protagonist.
And also, indoor cycling classes usually range from 45 to 50 minutes in length, including warm-up and cool down.
These are classes where the primary muscles involved are that of the lower body, which will allow us to pedal to the rhythm of the music according to the instructor's instructions.
Body Combat
The combat body consists of different contact sports and martial arts such as kickboxing, boxing, or muay Thai with choreography to music's rhythm.
The body combat classes allow us to carry out an eminently aerobic training in which jumps, punches, air kicks, dodges, knees, elbows are combined to the music's rhythm and simple to reproduce choreographies.
In addition, you can read more helpful posts at healthfitnesschampion
Zumba or Latin Dance
Let's call it Zumba or Latin dance, but whatever it is, the basis is the same: Latin-inspired dance combined with aerobic training.
These classes often succeed in gyms thanks to catchy music, movements, and choreography that are easy to follow, learn, and perform.Cross
These classes tend to have one thing in common: using high-intensity interval training systems and advertising claims that contain the word "functional.  "
They usually combine different exercises with bodyweight, materials, and implements. Although the classes adapted to any level, it is essential to know the exercises' technique first.
Also Read: Lychee – Definition, Benefits, Nutrition Facts, Recipes, and More