Avocado Oil Definition
Avocado oil is an oil that extracts from this fruit. It is used both to prepare exquisite dishes and for cosmetics.
And also due to its moisturizing and restorative properties, for dry hair, skin wrinkles, etc.
What are the Benefits of Avocado Oil?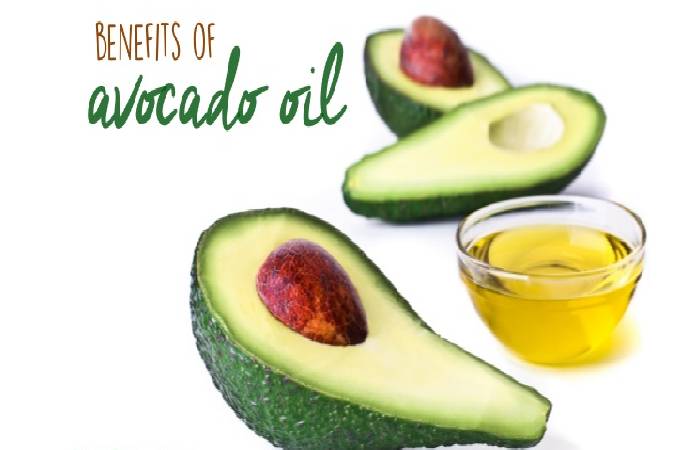 Avocado oil components make the benefits of this oil increasingly used both for food. Prepare delicious dishes and season salads, and for cosmetic care.
And also it contains many vitamins, like vitamins A, E, D, and K, oleic acid, essential acids such as Omega 3, and various B complex vitamins (B1, B2, and B3).
All this means that among its components and vitamins and lipids, it contains phytochemicals. And antioxidant principles that make avocado oil and its properties one of the most in-demand oils today.
Overweight control
Coronary risks and triglyceride levels
High blood pressure
Absorption of harmful cholesterol
Treatment of diabetes
Control and appearance of varicose veins
Prostate problems
Prevention of certain types of cancer
Elimination of free radicals
Skin protection
Cellulite and aging
Tissue regeneration
Psoriasis, eczema, and hair loss
Visual problems and infections
Nervous system
States of depression
And also Combat constipation
How to Uses Avocado Oil?
The use of natural oils in beauty is increasingly widespread. One of them is the excellent avocado oil extracted from the precious avocados that have remarkable properties.
And also this oil is even used in cooking, as it provides us with essential fatty acids, also good for the skin and hair.
1. Skin
It can use in your skincare routine in a variety of methods. You can use this oil on your skin as a massage, apply it on your face like a mask, or add to your shower lotion.
It can use every day or a few times a month without any adverse effects. Avocado oil uses in the following ways:
Lotion for Chapped Skin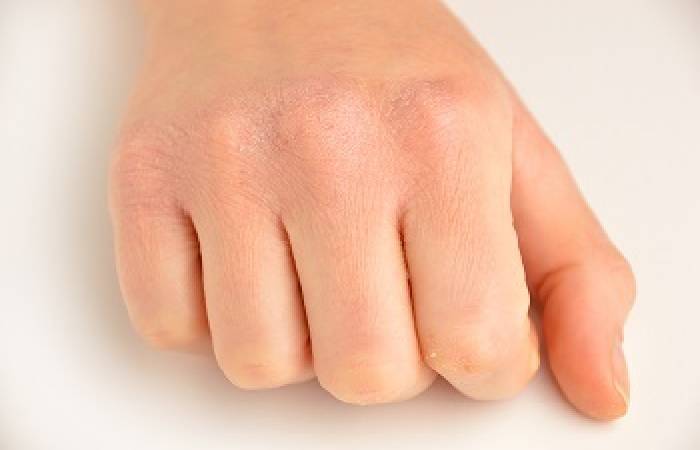 Massage a fair amount of avocado oil into your skin after bathe.
And also you can use it by self or add a few drops to one of your everyday body lotions.
Facial Moisturizer Oil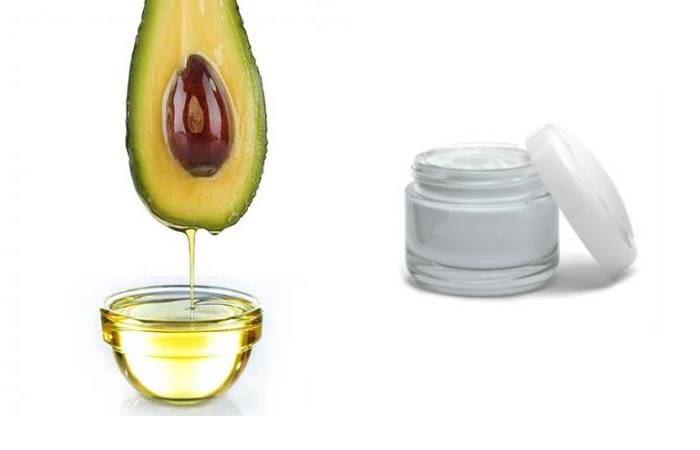 Avocado oil fill 2/3 of a 1-ounce bottle. Pick another nourishing oil like tamanu or emu and use it to fill up the last third of the bottle.
And also add three to four droplets of your favorite essential oil like lavender or rose. Twist on the cap and shake well.
Pour a little homemade oil on the palm of your hand, dab your fingers into the oil, and apply it to your face.
And also you can also use the oil as a hand moisturizer. And also the oil can last up to a year if you keep the bottle out of the sunlight.
Homemade Facemask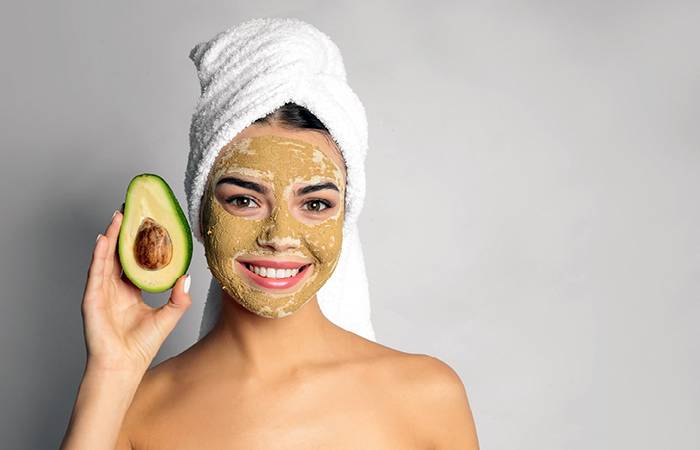 Ripe the avocado cut into cubes and add a small amount of avocado oil. Use a spoon to mash it into a paste and apply it on your face for 10 to 15 minutes.
And also you can wash off this mask with warm water or a face cleanser, depending on your skin type.
Natural Anti-aging Skin Cream
Take avocado oil 1/4 cup mix with 2 tablespoons coconut oil, 2 tablespoons beeswax, 1/2 teaspoon vitamin E oil, and 1 tablespoon Shea butter in a glass jar.
Put the jar, without its lid, in a pot filled with about four inches of water.
Stir the ingredients as they mix in the jar. Once mixed, pour the cream into a smaller pot and allow it until the mixture hardens.
And also cover the lid on the jar and store this cream in a cool place.
2. Hair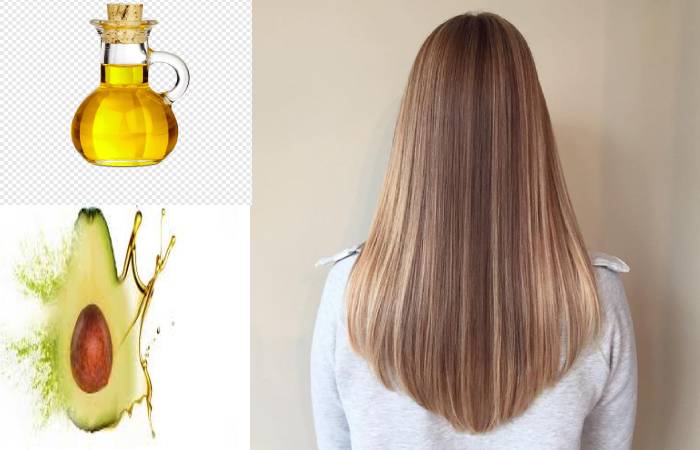 Avocado oil for hair or hair use mainly to hydrate the same in people who suffer from dryness.
It works actively as a regenerative, as in the skin, and treat scalp problems, such as dandruff, seborrhea, or capillary eczema.
And also, it is attributed to active properties against hair loss, as well as to accelerate growth.
Properties of Avocado Oil
Avocado oil has excellent properties that remain intact if we extract it carefully or buy it completely natural.
This oil has essential Omega 3 and Omega 6 fatty oils, which are necessary for skincare.
And also, it also has many vitamins, such as group A and E, oil with significant antioxidant power. And like any other oil, it can help us hydrate the skin thanks to its oily effect.
How to Make Avocado Oil?
This oil can make from ripe avocados. The peel separates from the pulp and cuts into pieces to be able to crush everything better.
And also when crushing it, we will see how oil comes out, which separate with a cloth. The mixture to be put into that cloth and we squeeze.
Finally, we can pass the oil we have obtained through a strainer to get the final oil.
This oil must keep in a glass bottle and a place away from light and at room temperature to preserve its properties.
What is the Side Effects of Avocado Oil
Side effects of avocado oil are scarce. As with any product use, firstly, it is good to do a patch test on your skin due to any allergies.
To do this, rub a dime-sized amount of the oil into the inside of your forearm. And also if you don't experience any irritation or inflammation within 24 hours, the oil should be safe for you to use.
If you're allergic to avocados, check with your doctor before using it.
Nutrients in Avocado Oil
Avocado oil stands out for the high content of fatty acids. Thus, it is also an excellent product to use as a moisturizing and nutritious home cosmetics to be very healthy food.
This vegetable oil is extracted from the pit and pulp of avocado ( Persea Gratissima), to obtain a golden, thick, and very buttery liquid that, despite its texture, is very easily absorbed.
It is rich in vitamins and has high antioxidant power. And also this oil will allow us to give shine, softness, and elasticity to the skin and hair.
And also, it avoids the use of other conventional cosmetics that contain potentially harmful ingredients for health.
Conclusions
Meanwhile, the avocado oil composition and quality depend on the origin, weather conditions, variety, and extraction methods.
It characterizes as a mainly monounsaturated oil, with an adequate proportion of fatty acids, similar to olive oil.
Also Read: What is Vasa Previa? – Symptoms, Causes, Diagnosis, and More