CBD is a natural extract of the cannabis Sativa plant. It is associated with several therapeutic benefits. Scientific studies have suggested that its consumption can help with mental and physical health problems. With the rising popularity, there is an increase in people considering consuming CBD regularly to help with their issues. Some even consider including CBD oil in their diet because of its benefits. Whether one should include CBD oil in a diet is still a difficult question to answer. This paper discusses whether one should be including CBD oil in a diet or not.
CBD
Cannabis is a plant that comes in the family of Cannabaceae. There are about 80 different biologically active chemical compounds in Cannabis, of which two are CBD and THC. CBD is a derivative of the Cannabis Sativa plant. It is short for Cannabidiol. While THC is known for its ability to bring the "highs" associated with marijuana use, CBD is famous for its therapeutic purposes. CBD is legal, provided the concentration of THC in it is less than 0.3%.
Source: https://pixabay.com/photos/leaves-cannabis-plant-herbal-5424615/
CBD is associated with many benefits; which are as follows:
Helps in reducing anxiety;
helps in insomnia and provides better sleep;
helps cure chronic pain;
helps cure inflammation of muscles;
helps with arthritis;
helps contain addiction to tobacco.
CBD is also associated with various side effects and potential harm to the body. CBD may:
Cause liver injury;
Affect how other drugs impact your body;
Slow brain activity and hamper response time;
Affect male reproductive toxicity.
Cause gastrointestinal distress.
Upon ingestion, CBD reacts with the receptors in the endocannabinoid system (ECS) of the body. This reaction allows the receptors to become proactive, which helps the ECS system regulate body functions smoothly and efficiently. CBD's reaction with ECS promotes healthy responses to stress, reducing inflammation and other health benefits.
CBD Oil
CBD oil is extracted from CBD, a derivative of the cannabis Sativa plant. The extract is made to dilute with an oil like coconut or hemp seed oil that acts as the carrier. There are various therapeutic benefits associated with CBD Oil. CBD interacts with the cannabinoid receptors in the body and maintains a healthy endocannabinoid system. CBD Oil thus helps in:
Chronic pain;
Arthritis and joint pain;
Insomnia;
Anxiety and depression;
Migraine issues;
Post-traumatic stress disorder, etc.
CBD also helps in relieving stiffness and pain. It is a non-psychoactive compound that provides treatment for chronic pain in athletes. It also helps reduce inflammation in the body. It helps smokers quit and also decreases their addiction to nicotine.
Including CBD Oil in Diet
There can be an addition of CBD to different foods, beverages, dietary supplements since CBD has various therapeutic benefits. In addition to these benefits, CBD also provides the following benefits:
CBD is a natural pain reliever. It also has anti-inflammatory properties that help inflamed muscles relax.
Smoking or vaping CBD Oil allows smokers to reduce the number of cigarettes they smoke. It helps reduce cravings for tobacco and nicotine.
CBD helps treat some severe forms of Epilepsy, like Lennox-Gastaut syndrome and Dravet syndrome. These syndromes result in seizures that medications cannot easily control.
Intaking CBD oil helps with Alzheimer's disease. Studies have suggested that CBD might help retain the ability to recognize familiar faces, an ability that gets lost in people who have Alzheimer's. CBD can also help slow the progress of the disease.
CBD prevents the spread of some types of cancer by suppressing the growth of cancer cells and destroying them. CBD is used in chemotherapy. It helps improve the response of the immune system to cancer treatment.
CBD can ease the inflammation caused to the pancreas by attacking the immune system on the cells. It can thus help delay the onset of type 1 diabetes.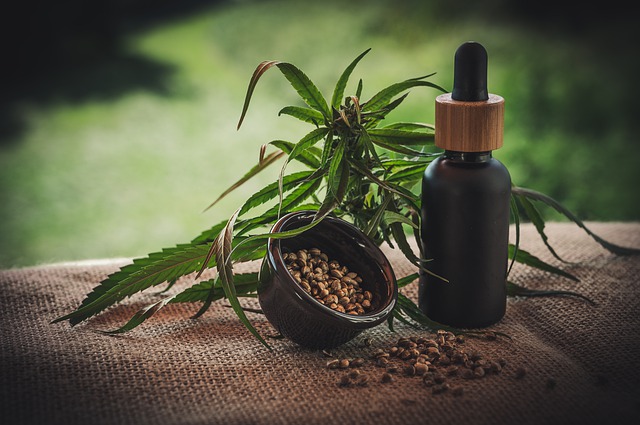 Consumption of CBD can also help prevent acne. CBD helps lower the production of sebum that causes acne. It also helps with inflammation.
CBD helps improve the heart's health by relieving conditions like high blood pressure.
Consuming CBD is thus beneficial to the body. It brings in many benefits and can be consumed in many ways. Different products of CBD are consumed in different ways. Some of the common ways of consuming CBD products are:
Directly taking them with a dropper;
Swallowing the gums or gummies;
Mixing them with food or drinks;
Spraying CBD spray under the tongue;
Massaging paste on the skin.
Scientists do not suggest the consumption of CBD willy-nilly. One should cautiously consider the quantity of the dose of CBD to be taken if one decides to include CBD in their diet. Scientific studies take fixed doses of CBD into their consideration. Further, not many trials of CBD on humans have been done to suggest the appropriate quantity of CBD to be included in the diet. The dose of CBD should thus be a careful consideration.
Risks of consuming CBD
There is very little evidence to suggest that CBD can cause severe damage to the body. There is no evidence to suggest that CBD results in any public health-related problems. Certain known side-effects linked with consumption of CBD are dizziness, drowsiness, fatigue, diarrhea, and loss of motor control. CBD consumption is safe if done in regularized quantities. On a general note, consumption in excess is harmful to the body.
There is no good evidence to support the benefits of CBD, so many people consider CBD harmful. Different researches have hinted that CBD may be beneficial in helping with various physical and mental problems. But these researches are not good scientific pieces of evidence. There is a lack of good research on this point; more human studies are required.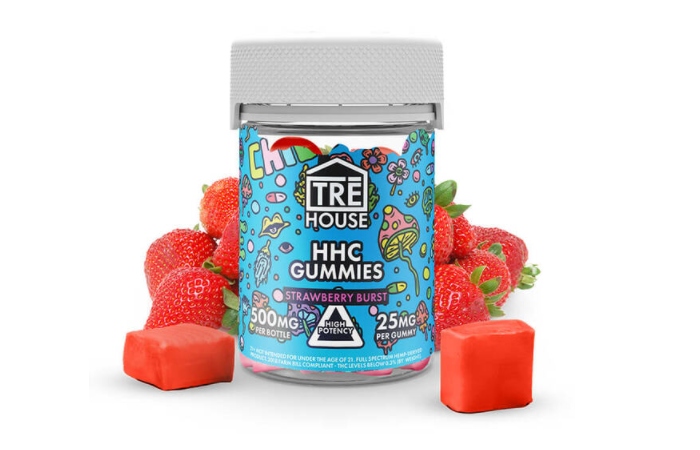 Conclusion
CBD has several benefits. These benefits are reaped by consuming CBD in various forms like gummies, oil, cape, cookies, or mixing it in drinks. People having a recurrent need to consume CBD for their issues include CBD in their regular diet. They consume CBD in a fixed quantity in 3-5 meals spread throughout the day. Scientific studies do not per se suggest that CBD be included in a regular diet. CBD is included in a regular diet to ensure that its effects are present for a longer duration. But the quantity of CBD to be consumed in each diet is still debatable. Not many scientific studies have been conducted on humans to suggest the rough dose of CBD that one should take. Under these circumstances, it is wise to say that one should consult doctors and experts regarding the dose of CBD to be taken before including it in their meal. The dose of CBD to be taken is an important consideration. If an appropriate dose of CBD is calculated safely, then it might be possible to include it in the regular diet without much risk.