Curry Leaves
Although the seasoning that we know as curry is a mixture of aromatic herbs and hot spices. It shares with this plant only the name and a similar aroma.
The leaves of the curry tree are the leaves of the Murraya koenigii plant, of Asian origin.
This plant can be found in different parts of the world today and in various formats. The fresh plant is widely used especially in Burma, Sri Lanka and of course, India
It is both present in cooking and Ayurvedic medicine due to its medicinal properties as well as in gastronomy.
Curry Leaves Nutrition
Curry leaves, also called Kaloupilé, have medicinal properties and very interesting health benefits. Among these are that the plant is a powerful antioxidant and anti-inflammatory.
Its leaves use as a hepatoprotection against diabetes and to counteract problems cholesterol.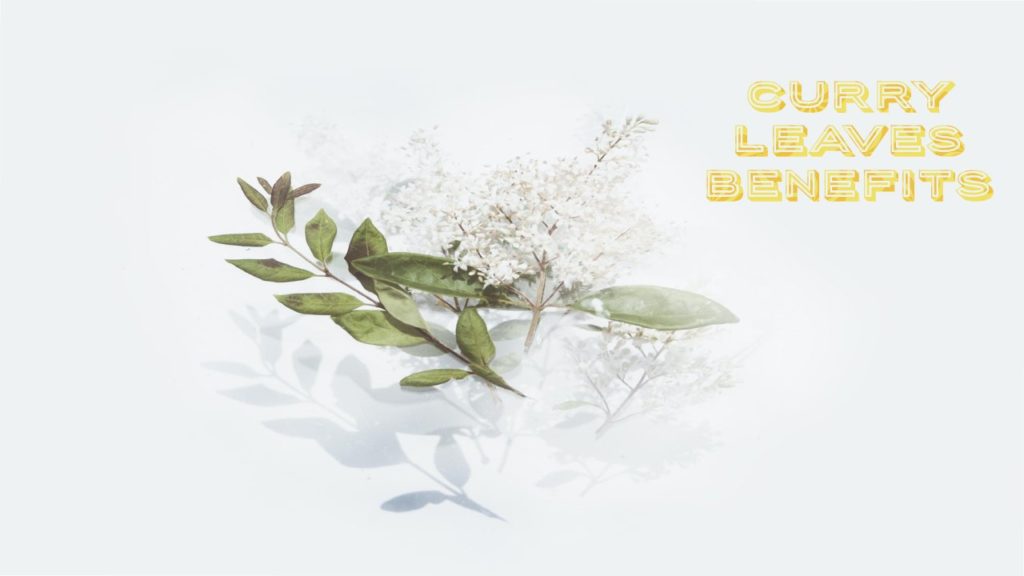 Curry Leaves Benefits
Cure Diarrhea And Other Digestive Problems
In Ayurvedic medicine, the curry plant uses to treat diarrhea, like constipation and other disorders in the intestinal tract.
Gastrointestinal Protector
By having mild laxative properties, it can help regulate the gastrointestinal tract in times of alteration of its proper functioning.
Vitamins A
It's content high of vitamin A, one of the essential vitamins for the proper functioning of the ocular apparatus.
It makes this plant an ally to counteract mild vision problems, either due to age or eyestrain. Or by constant exposure to the light from the screens.
Curry Leaves for Skin
Curry leaf poultices and masks use for skin conditions or insect bites such as mosquitoes and fleas. For their anti-inflammatory and antimicrobial properties.
It is also useful, precisely for this reason. It treats damages such as scrapes and burns of the upper layers of the skin.
Anemia
Curry leaves, especially tablets, contain huge amounts of plant-based iron.
Therefore, they highly recommend for people with low iron or anemia. And especially for vegetarians and vegans, since it is a 100% vegetable iron.
Also Read:-  Weight Loss Fruits Diet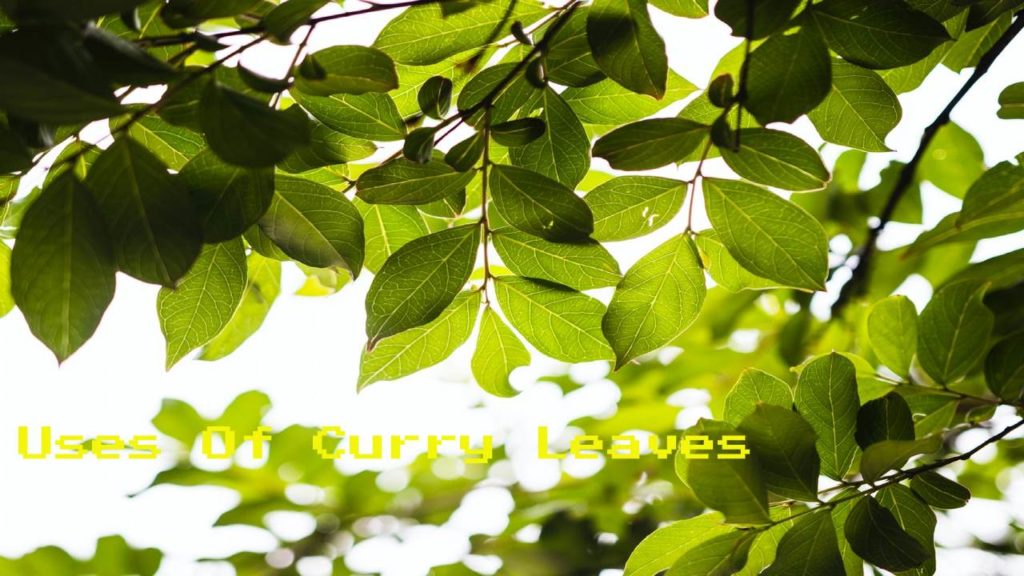 Uses Of Curry Leaves
The fresh leaves value as a seasoning in the cuisines of South and Southeast Asia.
It most widely used in southern and west-coast Indian cooking. It usually fried along with vegetable oil, mustard seeds, and chopped onions in the first stage of the preparation.
They are also used to make vada, rasam, and kadhi. In Cambodia, the leaves are roasted and used as an ingredient in a soup.
In Java, the leaves often stew to flavor gulag. Though available dried, the aroma and flavor are greatly inferior.
The oil can be extracted and used to make scented soaps.
The leaves of Murraya koenigii also use as a herb in Ayurvedic and Siddha medicine.
They believe in possessing anti-disease properties, but there is no high-quality clinical evidence for such effects.
Also Read:-  Coconut Water
Curry Leaves Tablets
One of the easiest ways to find curry plant leaves is in tablets. These generally recommend for people with low iron because of the high content of this mineral.
It contains 100% of the average amount needed for an adult of this mineral, 14 mg. However, this need varies depending on age and the state.
For example, women who have periods need more iron than girls and boys, than pregnant or menopausal women. And of course less than adult men.
Although it is difficult to buy fresh curry leaves even today, at least in many cities.Buying curry leaves in tablets (generally, it is the powder in organic tablets) is much more affordable.
These tablets can fInd on platforms such as Anastore and other specialized online stores. In addition to many herbal and dietary, both physical and online.
In any case, there is no doubt that this plant, used since time immemorial in Ayurvedic medicine. It must be present in our gastronomy and our natural remedies kit.