Are you searching for ways to grow your IG followers for your local restaurant page right now? If so, you may want to invest some of your time in an online video editor like the one found on Promo.com.
In this post, we're going to go over some of the best methods that you can use to promote your hometown restaurant on Instagram. Are you ready to take a closer look at the best marketing strategies on Instagram for restaurants in 2021? Let's get going!
1. Maintain Your Brand Identity
When it comes to your brand identity, consistency is key. Everything from the tone of your voice to your atmosphere must remain the same throughout all of your posts. This means that your themes, colors, captions, and layouts should align with that of your establishment.
This is probably the most crucial tip on our list. When you consistently display what your restaurant brand is all about on your Instagram wall, then your followers will be able to see that your restaurant offers precisely what they're looking for.
And, if they're considering giving your spot a try for their next night out, or, if they're a regular, they will view your restaurant's Instagram as it truly is. This is because it will truly represent what they've come to enjoy.
2. Make Your Brand Searchable
Make your Instagram username easy to recognize, and use relevant business keywords in your profile to increase your search engine rankings. You can also use hashtags in your posts and make them relevant to your brand, image, and location.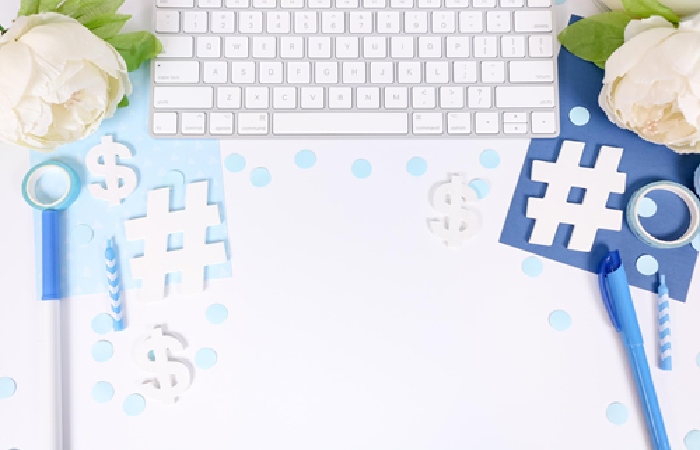 3. Include Instagram in Other Advertising Campaigns
It's important to remember to use your social networks to increase views and followers. If you haven't done so already, sync your Instagram account with your other social media accounts. It allows users to follow you on Facebook or Twitter, even if they don't follow you on Instagram.
Also, embed Instagram content on your restaurant's websites. You can do it easily even if you're not a code wizard. Just copy and paste the code for a photo from Instagram into your blog or website.
Your sidewalk sign could also display your accounts for those walking or driving by. If they can find your Instagram handle easily, they will likely tag your business in the picture. You can get free advertisement and exposure to the subscribers of your guests, so you may gain more followers or future visitors.
Also: Fast-casual restaurants tend to draw more social media-savvy crowds than upscale dining establishments with an older clientele.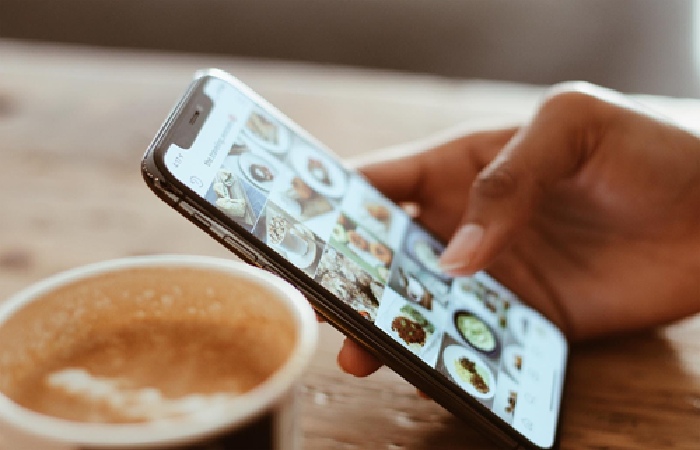 4. Encourage Followers by Rewarding Them
One example is Pinkberry (with over 60K followers) with their interactive fill-in-the-blank posts. You can make use of this technique too. For instance, "The best #pinkberry flavor is…"
To build an IG for the masses to follow, incorporate this idea along with a #hashtag or two to expand your reach. You can also ask your followers to like and share your post for the chance to win an all-inclusive prize courtesy of your establishment.
By doing this, you'll build brand awareness and certainly be placing your local digs on the Instagram map.
Offering a new ice cream or beverage? What about a new dish or beverage?
You might be able to get some ideas from your customers. Don't hesitate to ask your customers for help naming your product. Engaging customers in the contest process will propel them to continue following you so they can find out who the winner is.
You should encourage customers to upload and tag their photos. Having followers post a picture of their experience at your restaurant with your business name tagged in the photo is a great way to attract new customers. Provide a gift card, a meal for free, or a similar incentive to winners.
Reward Instagram users who mention your restaurant (with a hashtag, Foursquare check-in, or similar shout-out) with free food. At the end of the day, you just got some free advertising for your restaurant.
5. Organize and Decorate Your Food to Make them Insta-Famous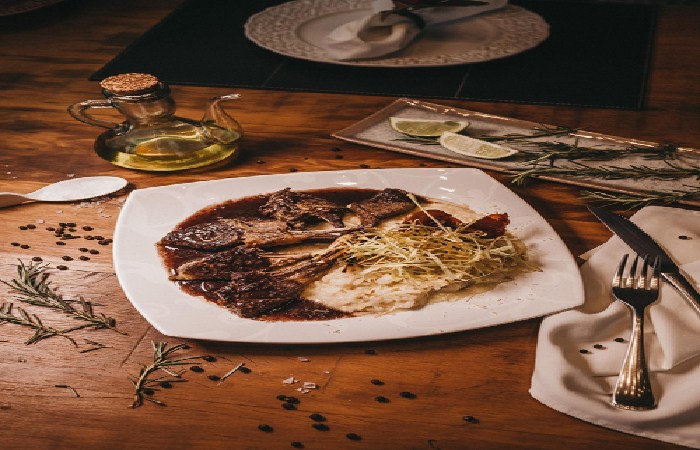 By making your food business appealing and interesting, you will not only have more quality pictures, but your guests will be more likely to share the photos.
If your presentation could use a little lifting, or décor, such as plants walls, flowers on the tables, or twinkle lights, consider making an upgrade. A charming atmosphere will set the scene and create an atmosphere that guests would like to remember.
6. Upload Videos and Share Stories
Videos and stories allow you to take customer interaction one step further. They give you the chance to share behind-the-scenes action. They also add a personal touch and make your followers feel included. Below are some ideas for creating engaging videos and stories:
Uncork a wine bottle, pour into a glass, and raise it to salute the weekend
Introduce diners to your chef at work in the kitchen
Ask diners for reviews (make sure to get permission before posting)
Show a "before" shot of ingredients, the food prep process, and the final dish is served
One of the greatest tools available online in recent years is an online video editor. This editing genius can help you create professional-grade content that will wow your followers.
If cost is a concern of yours, then have no fear. You can easily find an online video editor at a low cost or even for free.
An online video editor usually has a user-friendly interface and provides a simple step-by-step guide. So even if you're not tech-savvy, you can easily and effectively use it.
Editing will always be an important part of the video and photo process, Instagram or not. So why not save yourself a little time, money, and headache by utilizing one of the editors that you can find from a quick Google search today?
7. Create a Video Story with an Online Video Editor and Filter Photos with an Easy-to-Use App.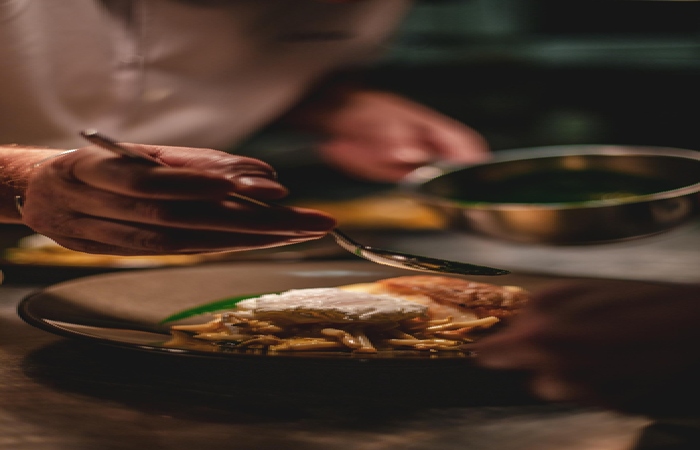 Instagram is the perfect way to promote your foodservice business. So ensure you get the most stunning photos of your restaurant out there. You can make the images more intriguing by breaking away from front-and-center shots. Putting points of interest at intersections will also help balance the image.
A little filtering goes a long way to enhance the quality of your images for your next Instagram story creation. You can adjust the color, exposure, as well as composition using applications such as VSCO, Snapseed, and Afterlight 2.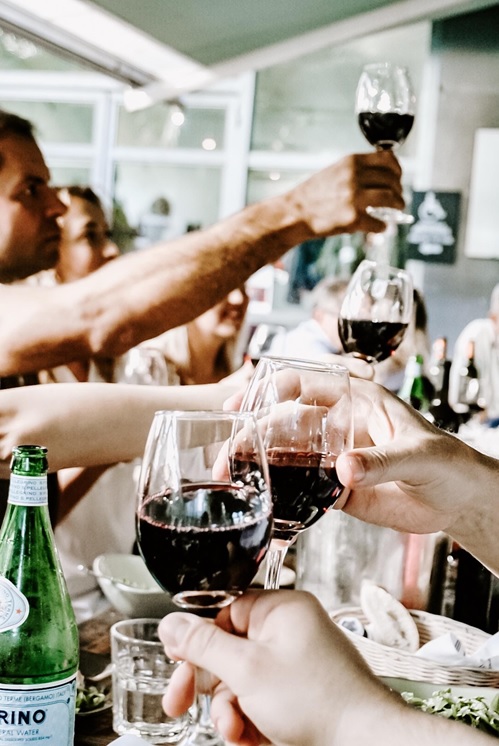 Also, remember it's not enough to showcase your items. Consider capture the warm, inviting interior of your restaurant. Or, take a picture of your staff at work or your guests eating (with their permission, of course). Then, place them strategically within an Instagram story using an online video editor. You can choose from a wide variety of pre-made templates, which Instagram does not offer.
This tool will not only save you time. It's going to allow you to create professional-quality content for your eatery. An online video editor also let you can share your videos directly on your Instagram wall.
To avoid negative feedback for an unsafe food handling image, make sure that your staff is practicing food-safe handling procedures (wear gloves if necessary) especially while capturing the image.
Final Word: Should Your Restaurant Use Instagram?
Due to its visual nature, Instagram is the best platform for restaurants. That said, images draw more attention than articles, menus, and words. For people to be interested in a thing, they must see it in action.
That's why it is wise to use photos and videos on Instagram to promote your restaurant. You can make use of an online video editor and other photo editing apps to make your job easier. And while posting your work, don't forget to add a couple of geotags. You'll give users the opportunity and the pleasure of searching in their location to discover your restaurant in the most delightful way.