Makeup Concealer Definition
Makeup concealer is a product that serves different uses, from dark circles to cover imperfections such as small scars, acne, small spots, etc.
Although we have already shown you what color of concealer works for each thing, other mistakes are still made when using it that should be known.
Best 10 Makeup Concealer for Dry Skin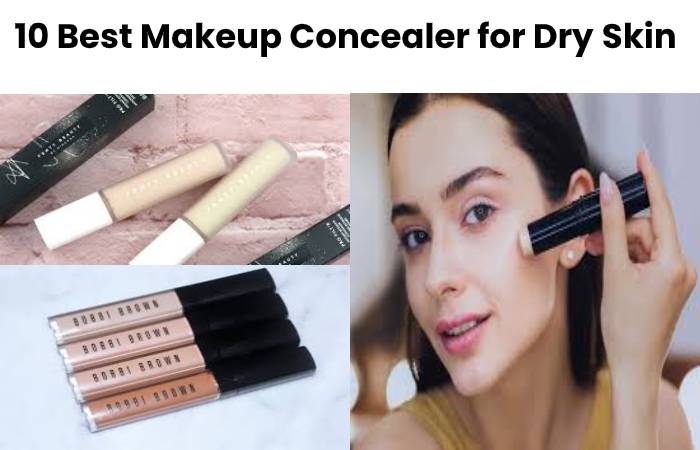 1. Synchro Skin Self-Refreshing Concealer by Shiseido
The liquid concealer immediately diminishes the appearance of dark circles, blemishes, redness, blemishes, and dull tone for an instantly fresher look.
Its formula helps resist temperature, humidity, and movement to ensure a flawless finish for 24 hours.
2. Radiant Creamy Concealer by Nars
The cult concealer, a favorite of famous makeup artists, stars, and beauty editors, is a brand best seller because it brightens dark circles and hides acne and discoloration at the first stroke.
Plus, it's infused with hydrating ingredients, melting like a second skin for a super natural finish.
3. Fenty Beauty Pro Filt'r Instant Retouch Concealer
The formula is very creamy, gliding on dark circles, dark spots, acne, and redness without fading.
Long-lasting, it gives you airy lightness, medium to full coverage in an innovative range of 50 easy-to-find soft matte shades.
4. Bobbi Brown Instant Full Coverage Concealer
Expertly camouflaging blemishes and dark circles in one stroke, the highly pigmented, concentrated formula visibly brightens the dark areas under the eyes and softens the less elevated areas for a rested, radiant, flawless face.
It is resistant to water, sweat, and wetness and does not leave marks or embed in wrinkles.
5. 16HR Camo Concealer by Elf Cosmetics
As the concealer's name implies, it guarantees that it won't wrinkle or smudge for 16 hours.
Its large Doe Foot applicator allows the creamy formula to spread evenly and precisely.
Also, it is being useful for sculpting, contouring, and highlighting.
The lightweight, highly pigmented formula does not settle into fine lines or wrinkles, ideal for dry skin.
6. Milk Flex Concealer
This long-lasting, medium to full coverage concealer covers and retains its elasticity without cracking or accumulating in the skin's furrows.
And also, Conceals blemishes, combats dark circles, and minimizes the appearance of wrinkles and fine lines.
And also, its hydrating formula contains blue lotus to hydrate and chamomile to soothe the skin.
7. L'Oréal Paris True Match The One Concealer
This corrective formula gives you a modulable medium to full coverage.
Enriched with caffeine, it blends into the skin without leaving marks to expertly cover and correct the appearance of dark circles, blemishes, and signs of fatigue.
And also, It features a wand applicator for touch-ups on the go.
With it, you will obtain a luminous and flawless finish with a uniform tone for hours.
8. Right Skin Serum Concealer by Ilia
Light and creamy that offers medium coverage with a silky texture that blends perfectly with the skin.
Enriched with stabilized vitamin C and silk tree bark extract protects the skin from free radicals and environmental damage.
Putty, a resin from a tree that grows on Chios's Greek island, works to mattify and refine skin throughout the day.
9. Urban Decay Liquid Color Corrector
The non-drying formula helps balance the skin's natural hydration levels to make it supple and comfortable, while the natural finish provides full yet undetectable coverage.
And also formulated with light-diffusing pearlescent pigments and rich in antioxidants from vitamins C and E.
10. Flawless Fusion Ultra Longwear Concealer by Laura Mercier
Enjoy medium to full coverage, whether you have dark circles, sun spots, or scars, with this concealer powerful enough to blur and hide them without putting weight on your skin.
With a mixture of diffusing powder, the light diffuse to give it an airbrushed look.
Thanks to the innovative polymers that adhere to the skin, they leave you safe from water, humidity, sweat, and unwanted transfers.
How to Uses Makeup Concealer?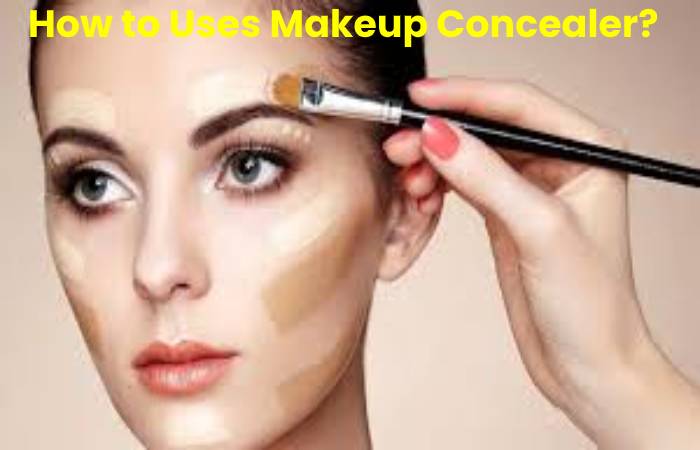 The most widespread use to correct dark circles and facial imperfections are scars, pimples, redness, etc.
And also, you can give your concealer another life with one of these tricks:
1. To Increase the Coverage of the Makeup Base
Suppose you only have a natural base with low coverage and need to increase that coverage occasionally.
In that case, a few drops of concealer will be enough to obtain a more covering background, ideal for photo sessions, stage makeup, etc.
2. To Contour the Face
We can use two concealers (one for dark skin and one for light skin) to create nuances of volume on the face on the cheekbones, nose, forehead, or chin.
We can also use contour makeup or sun powders to achieve this contouring effect combined with the makeup concealer.
3. To Create a Tinted Eye Primer
We can also mix our eye "primer" with a concealer's drop to unify the eyelids' tone and beautify their appearance.
Whether you are applying shadows or not.
And also, the immediate effect will be a smoothing and uniform tone.
4. Lighten Cream Makeup
And also, we can lower a few shades of our cream shadows, lipsticks, and blushes.
It not to have as much intensity and thus obtain a more personalized color.
And also, we will obtain a creamier texture, very easy to work on the skin.
Conclusion
Dry skin can be enough to make you uncomfortable with yourself, and choosing the wrong products, especially concealers, can make things worse.
As we understand what you're going through, we recommend Synchro Skin Self-Refreshing Concealer by Shiseido as the best concealer for dry skin.
And also, it has a long-lasting formula that won't cake or crease to its convenient packaging. And also, concealer is inexpensive, too, so you have no excuse to try it.
Also Read: Eggs – Definition, 12 Benefits, How to Prepare in Healthy Way, and More