Nurses are workers who are completely devoted to their patients. Their skills and selflessness are what help people to stay hopeful and eventually recover. Excellent patient care is always of utmost importance, but it is also necessary for healthcare professionals to take care of themselves. Self-care is essential to the nursing profession, especially for those who are in busy hospitals or specialty fields like emergency room (ER) care or critical care. There are plenty of ways to avoid burnout from work and your other responsibilities, but you must take time to prioritize your wellness.
This guide will remind you of how important it is to invest in your health as a registered nurse (RN). You will discover some ideas for how to enhance your workday, as well as how to find and adjust your scrubs for women and men into comfortable uniforms that help you thrive. Since you will need to unwind after a long day, you will also learn how to engage in meaningful self-care at home.
What Is Self-Care?
Before you decide what self-care means to you as a nurse, you must understand what it is and why it is important. According to Everyday Health, self-care is what you do to take care of yourself so you can stay healthy. Self-care activities can help you to relax and de-stress. While it is not a cure-all for emotional challenges or physical conditions, engaging in self-care can help to prevent health problems in the future.
Why Is Self-Care Essential?
There are many reasons why self-care is important for everyone, especially RNs. After all, nurses are not able to perform at their best if they are not physically, mentally and emotionally well. The Mayo Clinic reminds us that self-care can help us to manage stress and anxiety caused by work or other responsibilities. Harvard Health says that self-care is also an act of compassion we can offer to ourselves. When we allow ourselves time to decompress and relax, we help ourselves to stay out of the fight or flight response, better control anxiety and reduce the amount of the stress hormones in our bodies.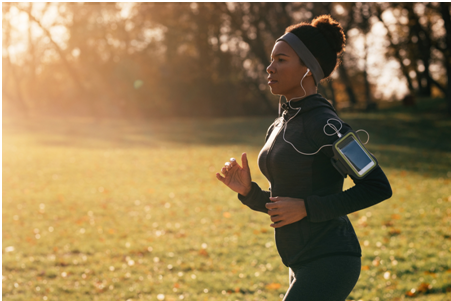 Self-Care for Your Workday
A nurse's workday can be busy and oftentimes stressful. Thankfully, there are ways you can infuse self-care into your shift. Here are some of the top ways to feel healthy at the clinic or hospital:
Take your breaks: It is easy to neglect your breaks at work, especially when things are busy. When you are allotted time for yourself, do not feel guilty about taking it. Close your eyes, meditate or breathe deeply. Doing so will help you to refocus on yourself and your patients.
Drink water: According to Medical News Today, hydrating will help to deliver more oxygen to your body while you are working. It will also help to keep you energized, regulate your body temperature and maintain blood pressure. Keep an insulated, reusable water bottle close by. Fill it up every time you are in the break room or at the nurse's desk.
Snack healthfully: When you are hungry during a long shift, sometimes all you can do is grab a quick snack and keep working. Be sure it is something that will help to stabilize your blood sugar and boost your energy, like nuts, cheese or fresh fruit. Other ideas include homemade trail mix and crunchy roasted chickpeas.
Dress comfortably: To stay cool and comfortable, choose a uniform with stretchy material, moisture-wicking fabric or athletic-inspired contours. Accessorize with supportive nursing shoes and fun compression socks that help to energize your legs.
Caring for Yourself at Home
When your shift is over, it is time to engage in self-care at home. Think about which activities help you to relieve stress. Some of the most popular ideas for nurses include:
Spa and beauty activities: Do your nails or give yourself a facial. A warm bath or shower can also do wonders for your body and mind. Try a new mask or beauty product. Set a relaxing mood with calming music or essential oils.
Getting more sleep: The Cleveland Clinic says a lack of sleep can affect your mood and blood pressure. It can also affect your appearance and contribute to developing chronic conditions. Taking a nap or sleeping in on the weekends will enhance your whole-body wellness.
Exercise: Some physical activities combine cardiovascular and strength activities into one session. They also have a relaxation component. Johns Hopkins says yoga is an excellent choice for overall wellness. Do a yoga session by yourself through an app on your tablet, television or smartphone.
Incorporate music: Let the power of music help you to de-stress. Turn on your favorite playlist and dance to the beat. Rest in a hammock or on the couch while you enjoy classical music, or wear headphones while you are gardening or folding laundry.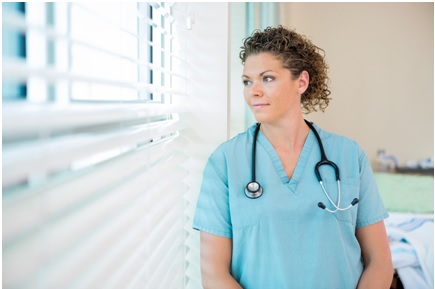 Self-Care Makes You a Better Nurse
Nursing is a challenging yet rewarding profession. You must care for yourself just as diligently as you care for your patients to stay balanced. A combination of fun and relaxation will allow you to cope with the challenging days on the job. Other ways to care for yourself and take control of your stress include seeing a counselor for talk therapy and visiting professionals such as massage therapists or chiropractors to help enhance your sense of well-being. If you have questions about what is best for your physical and emotional health, talk to your physician. You deserve to feel your best both at work and at home.