Dresses – Have you always wondered about the exact difference between a cocktail and an evening dress? Even though both are worn on special occasions, there are certain dissimilarities related to formality, skirt length, colors, patterns, sleeve type, fabric, design, etc.
Cocktail parties are semi-formal, unlike formal evenings like balls or fundraiser celebrations, which require a stricter dress code. Hence, the frocks worn at semi-formal parties can be of shorter length, abstract patterns, bold colors, and asymmetric designs.
Cocktail parties are semi-formal, unlike dressy evenings like balls or fundraiser celebrations, which require a a stricter dress code. Hence, the frocks worn at semi-formal parties can be of shorter length, abstract patterns, bold colors, and asymmetric designs. You can check a variety of women dresses online and buy the one of your choice.
Learn about the main differences between both types of garments to dress appropriately for the occasion.
History
A cocktail dress is a one-piece, semi-formal garment worn by women at afternoon and evening parties. The idea for this garment appeared back in 1927 in Vogue, describing it as a short dress appropriate for formal occasions. It can be made more appealing by adding accessories, clutches, and jewelry, which make it even more feminine.
An evening dress, on the other hand, is designed for evening occasions. These garments are sophisticated, elegant, and formal. Their origin dates even further back in history, in the fifteenth century with the rise of the Burgundian court. Hence, it got the name court dress, having a much longer history due to the changes it had over the years.
Formality
A major difference between a cocktail and a formal dress is the formality. As mentioned previously, the former is semi-formal, meaning it shouldn't be overly elegant or shiny. It's worn at cocktail parties where people don't bother with excessive fanciness. Have a look at the collection of Stein Mart – evening dresses, which come in different colors, sizes, and brands. For instance, the A-line model is a perfect description of how formal cocktail frocks should be.
In contrast, the latter is glamorous and incredibly formal, requiring high heels, full makeup, and jewelry. These clothing pieces are excellent to wear on wedding days, fundraising event, and all sorts of evening celebrations. There's a large number of gowns suitable for these events, such as ball, mermaid, empire waist, sheath, and trumpet gowns. Ball gowns accentuate the waistline while distracting the attention from the lower body part.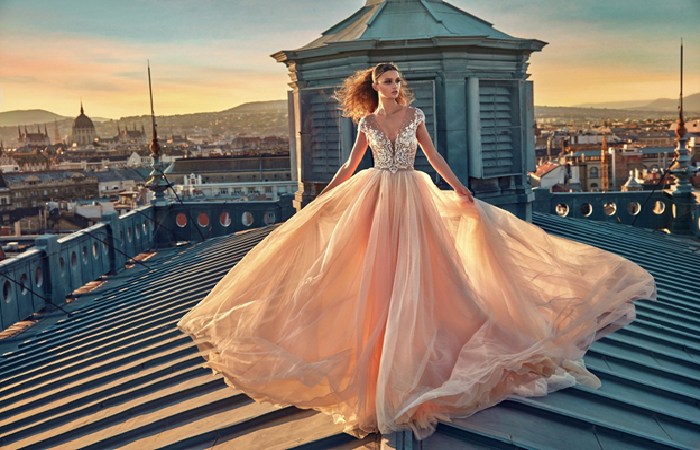 Moreover, mermaid gowns flatter the curves and contour the entire body, from the chest to the knees. Women who wish to highlight their curves should opt for this variant. Conversely, empire waist gowns look royal and trendy at the same time. The waistline is just below the bust while covering the stomach and other unflattering body parts.
Sheath gowns are ideal for women who wish to create an illusion of being slim and tall. These models share many similarities with mermaid gowns but are suitable for petite figures. Another option for females with petite or hourglass silhouettes is the trumpet gown, which should be avoided by women with pear-shaped bodies.
Skirt length
Another difference between cocktail and evening dresses is the length of the skirt. Cocktail attire is more flexible when it comes to skirt length, as it allows short to midi lengths. The length is chosen individually based on the figure and leg length. Read more about hemlines and skirt length.
In contrast, evening dresses come in lengths that range from below the knee to floor length. Some formal events don't approve of knee-length attire, meaning floor-length gowns are the preferred and acceptable option.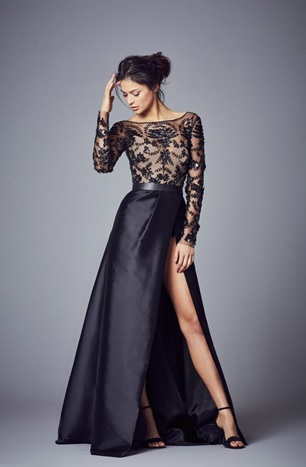 Colors and patterns
Another significant difference between both types of garments is the dissimilarity in colors and patterns. Cocktail parties impose no specific rules on guests in view of color, so any tone you choose would be appropriate. The same goes for patterns, as you can wear a pink lace cocktail dress for a romantic look or an animal print dress when feeling bolder.
Nevertheless, evening dresses don't allow much experimentation with shades and patterns. Women are recommended to stick to neutral tones and dark shades, such as gray, navy, black, or jewel shades. Even if you're fond of attire in bold colors, you should steer clear of such hues when attending formal events.
Fabric and Design
Cocktail and evening dresses differ in terms of fabric and design. A wide range of materials is used in the creation of these garments, such as lace, silk, and satin. These fabrics look excellent on both semi-formal and formal frocks. In order to achieve the elegance of evening gowns, fashion designers use even more sophisticated materials, like tulle and chiffon. See this URL, https://www.britannica.com/technology/chiffon, to learn about the characteristics of chiffon.
Regarding design, cocktail dresses are available in various designs, ranging from asymmetric and off-shoulder to high-neck and beaded models. The backdrop of the frock design aims to make the wearer look attractive. The design selection of gowns is more limited, as the accent placed on modesty and elegance.
Sleeve type
Another difference between cocktail and evening dresses is the type of sleeves. In the case of evening gowns, sleeveless, off-the-shoulder, and short-sleeved models are the most elegant and sophisticated. In autumn and winter, women usually wear long-sleeved gowns with a bodice made of lace.
Conversely, frocks worn at cocktail parties come in different types of sleeves, such as short, long, off-the-shoulder, etc. Some of these sleeves are less elegant, hence not seen on elegant gowns.
To sum up
We hope the differences explained above will help you choose the right piece of garment for a special event.
Follow the dress code to look elegant and well-dressed for the occasion!