Beauty Trends – The last two years have been, shall we say, interesting for the beauty industry. We're spending more and more time at home and, as a result, many of us are ditching our overly complicated beauty rituals in favor of simpler routines that emphasize our natural beauty.
So, it's no surprise that the latest crop of beauty trends reflect our collective desire for a more natural aesthetic. Instead of using beauty products that provide the illusion of soft hair or glowing skin, we're reaching for hair conditioner bars, lip oils and other simple but effective products that make us look refreshed and beautiful 24/7.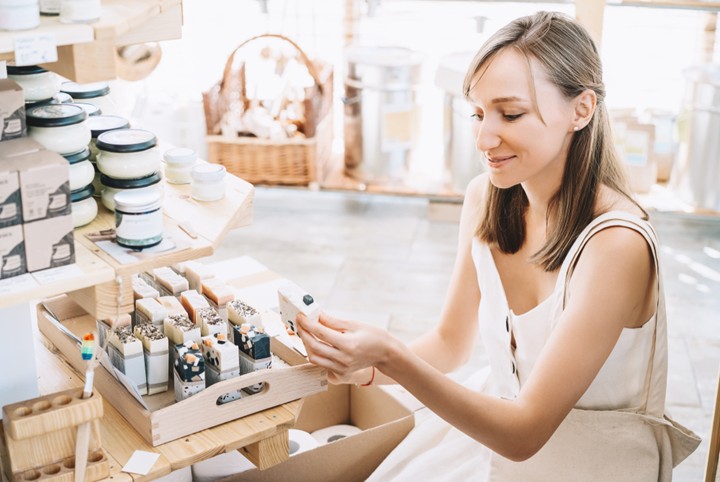 And that's not all — we're also seeing a migration towards sustainable beauty brands that are committed to the environment. We're saying yes to responsible ingredient sourcing, planet-friendly packaging solutions and transparent supply chains. It's a move that's good for our bodies, the planet and, surprisingly, our wallets. In addition, many people are now-a-days looking for advanced beauty treatments that are safe for their skin, just like this website offers some great beauty treatments.
Ready to revamp your beauty routine in 2022? Below, read more for the biggest beauty trends worth emulating, and ones you should definitely skip.
Try: Refillable Beauty Products for Beauty Trends
As much as you may love unwrapping a new beauty product, you probably don't love making a trip to the store every month to replenish your dwindling stash. It's time-consuming and expensive — not to mention, bad for the planet. Mascara tubes and makeup palettes may be small in size, but the waste they leave behind? Not so much.
That's where refillable beauty products come into play. Like their name suggests, refillables come in a reusable container that can be refilled and reused an infinite number of times, which means less packaging waste and more money in your pocket over the long-term.
With more and more brands launching refillable versions of their products, it's easier than ever to hop aboard this money-saving trend. Whether you're in the market for new eyeshadow, lipsticks or mascara, chances are that someone has a refillable version of a beauty product you can't live without!
Try: Solid Bars
Nope, it's not your imagination — bar soaps are everywhere these days, and there's a good reason behind their unlikely comeback. Unlike their liquid counterparts, bar soaps are long-lasting, travel-friendly and easy on the wallet. Another perk of bar soaps? They tend to contain minimal ingredients that are less likely to pop up on the Campaign for Safe Cosmetics' "Chemicals of Concern" list. Plus, they're plastic-free, which we all know is good for the planet.
If you've already hopped on the bar soap trend, consider expanding your solid bar collection with plant-based shampoo bars, moisturizing serum bars and nourishing face soap bars. Every swap you make means there will be one less plastic bottle going to a landfill or swirling around in our oceans.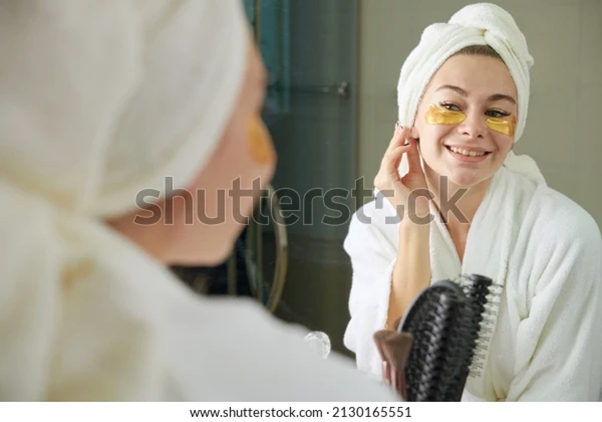 Try: Reusable Under-Eye Patches
For those of us who are dealing with pronounced dark circles and eye wrinkles, under-eye patches are an absolute godsend. These paisley-shaped patches are typically infused with ultra-hydrating ingredients (think hyaluronic acid and ceramides), which help reduce discoloration and keep skin looking plump. Their only flaw? Most under-eye patches are single-use, which means they end up in a trash can after 15-20 minutes.
Thankfully, there are now many reusable versions of under-eye patches that promise to deliver the same skin-boosting benefits, minus the plastic waste. Sure, they're a little more costly upfront, but you'll save money on under-eye patches in the long run. Pro tip: For a pleasant cooling sensation, try sticking them in the fridge/freezer before you use them!
Try: Lip Oils
Move over lip gloss — lip oils are the newest trend promising to give us a gorgeous (and significantly more kissable) pout. While lip oils look similar to lip gloss, they have a few key differences. For starters, lip oils typically contain more nourishing, plant-based ingredients (think rosehip oil and shea butter) that provide your lips with longer-lasting hydration. Another point in lip oil's favor? Compared to the high-gloss look of lip gloss, lip oils give your lips a more natural-looking shine. Want to get away from the plastic packing? Try making a two-ingredient lip oil using coconut oil and beetroot with this DIY recipe from Zero Waste Memoirs.
Skip: Using Lube as Primer
"Um, say what now?" If that was your initial reaction to hearing that beauty enthusiasts are using lube as primer, well — you're in good company. Many people are scratching their heads at this strange beauty trend on TikTok. So, is it a good idea?
In a word: no. According to the experts, products that are meant for "down there" should never be used on your face. Many lubricants contain harsh chemicals — parabens, propylene glycol and others — that aren't safe for your nether regions, much less your face. So, we don't know about you, but we'll be taking a hard pass on this trend.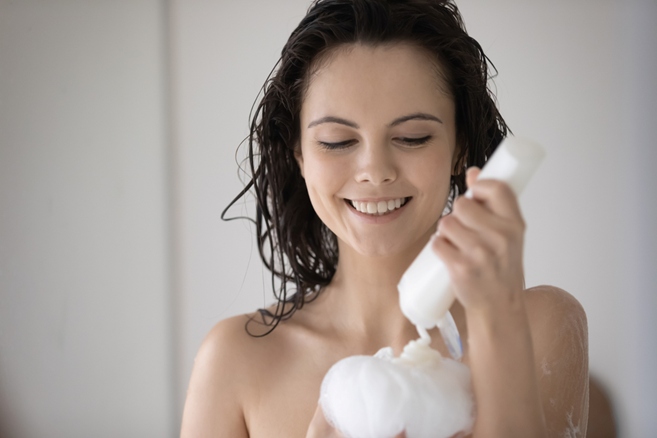 Skip: Slicked-Back Hair
From Rosie Huntington-Whiteley to Kim Kardashian, many celebrities are rocking the slicked-back look these days. Slicking back your hair is meant to give you a sexy, glamorous look, but in reality, most people end up with greasy-looking locks.
However, the real reason to skip this trendy hairstyle comes down to how much hairspray is involved. To pull off the look, you need to use a lot of hairspray. And frankly, we're not down with that given the harmful effects of hairspray on the environment. (Plus, it makes our hair feel like straw.)
Still tempted to give it a shot? For a slicked-back 'do that's easier on your hair and the planet, try using coconut oil.
Skip: Slugging
Thankfully, this trend doesn't involve actual slugs — however, you may end up looking like one traveled across your face afterwards. In a nutshell, slugging is the process of slathering an obscene amount of Vaseline or a similar petroleum-based product on your face. The idea behind slugging is to lock in moisture and prevent water loss during the night so you can wake up with fresh, glowing skin.
But here's the deal: most petroleum-based skin care products are comedogenic, which means they clog your pores and cause breakouts. Petroleum-based products also have the potential to make some skin issues worse, so think twice before you slather it all over your face.
If you're looking for a safer, more environmentally friendly alternative, try a reusable silicone sheet mask. Like petroleum jelly, reusable silicone sheet masks create an occlusive barrier that helps lock in moisture, only without the awful breakouts and high carbon footprint.
Wrapping Up
Experimenting with new beauty trends can be fun, but some are definitely better than others. Before you try something new and exciting, it's always a good idea to do your research. Your body will thank you for it later!