When you have aging loved ones, researching and choosing their care options can be just overwhelming. There are so many options for their care, with each having its respective pros and cons. Naturally, you'll want to give the best for your family and this desire can often leave you at a loss as to what your final choice will be one of the best in in-home care.  
As its name implies, with home care, the elderly can stay in their respective homes. They don't need to be moved to an assisted living facility or in a care home. As the elderly stay in their own home, a nurse, caregiver, or other medical professionals from HenderCare and other quality home care providers in your local, come over every day for their medical needs. Home care can also include assistance for day-to-day activities like chores and other tasks, support, and companionship for their hobbies, classes, and other therapy sessions. Overall, your senior loved ones have the holistic care that they need and deserve.  
In this article, you'll come across the top four benefits of home care services for the elderly.
It Gives You A Break From Caring For Your Loved One
As much as you may want to be with your elderly loved ones 24/7 and be their sole carer, it also can't be denied that you need to give yourself a break from caring for them. It can get stressful and overwhelming, especially if you have a job to report to and children to take care of as well. When your elderly family members are in the hospital, the situation doesn't improve. You'll still have to be around. 
With in-home care, there's a 24/7 caregiver taking care of your loved one's needs. It doesn't mean that you'll no longer have to take an active part in the care. But, it gives you peace of mind to know that in your absence, your elderly loved one will be cared for by someone that has a professional certification as a caregiver.
It Keeps The Elderly Comfortable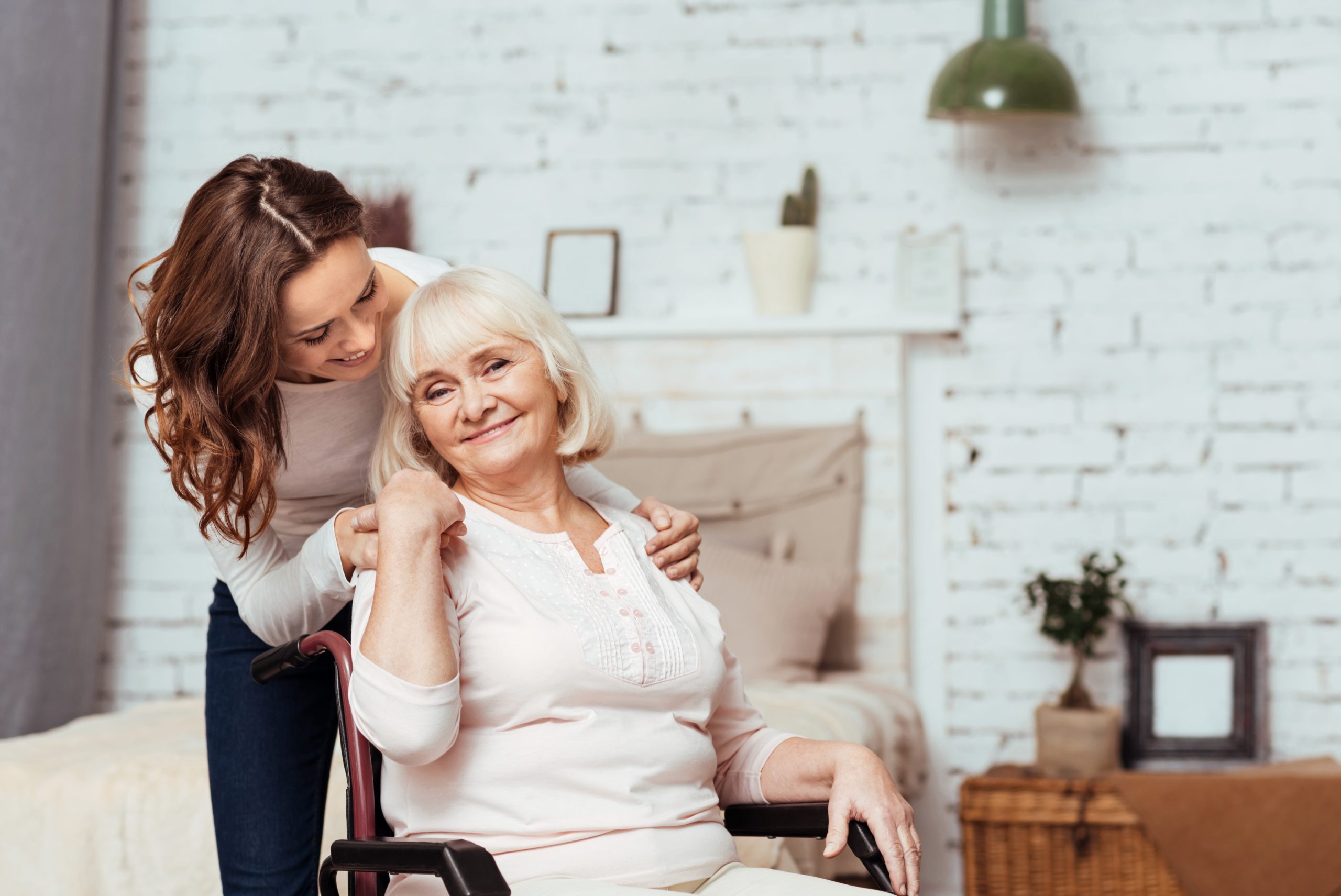 'There's no place like home,' and indeed, there's much truth to this. Just imagine how you would feel if you have to pack your entire life and have to move from one place to another. If stressful for the youngsters, it is going to be a lot of work, mentally and emotionally this aging population who may already have a hard time adjusting. You wouldn't want to place them in that kind of uncomfortable situation. 
With in-home care, the seniors can stay at home, in the place they're most familiar with. They can go about their daily routine with ease. Surely, nothing beats resting in your own bed and in your own room as well.
It Promotes Better Socialization
The elderly need to socialize too. This is good both for their mental and emotional health. It's enough that they may feel alone with their kids already living in their respective homes. Don't deny them of their needed socialization.
When your loved ones stay at home with a home caregiver, they're able to at least socialize with one person. Because the caregiver attends only to your loved one at home, that one-on-one interaction can be likened to a friend the elderly will now have.
Moreover, your senior loved ones can welcome visitors at home, any time they please. They won't have to be burdened by a limited time, as is the case in a care home. If your senior family members have been hosting Friday luncheons with their other senior friends, this can still go on as usual, only now better, with the assistance of the caregiver.
This is unlike a home care facility where the ratio of caregiver to patient may not necessarily be 1:1 and the visiting hours are limited.
It Promotes A More Personalized Care
A personalized care plan means that the care plan the caregiver follows is specifically tailored for your elderly family members. This is easier to maintain and observe at home simply because the caregiver doesn't have any other patient to share their time and attention with.
This personalized care may ensure better and higher standard of care, as you know it's well-suited to the needs of your aging loved ones.
Noise
Noise can cause hearing effects (deafness, tinnitus) when it is of great intensity and damages our hearing. It's no wonder that noise-induced hearing loss is the second most common form of acquired deafness. It is most often treated with the use of digital hearing aids or with hearing implants such as cochlear implants if the hearing loss is very severe.
Conclusion
As you can see, in-home care is an invaluable form of care both for the elderly and even to their respective family members. During those last few years of their life and given the vulnerability that the elderly go through, it's not going to be easy for the elderly to move around from one place to another. It's better to keep them at home, in the place they've grown familiar with, made memories in, and live in, for so long. The benefits listed above, among the many, should be more than enough to convince you that home care is a good choice for your elderly loved ones.