Funeral Etiquette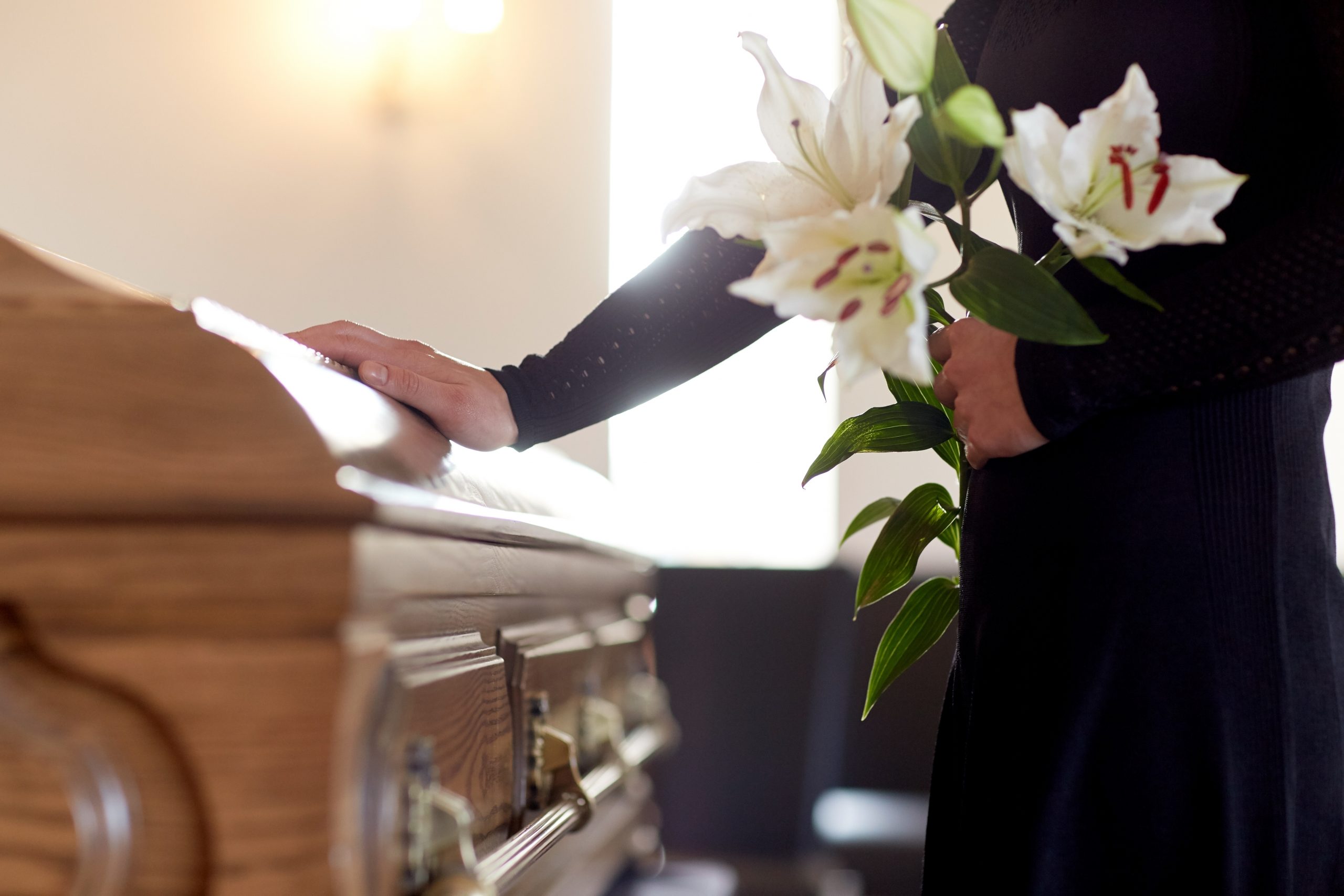 Funeral Etiquette – Losing a loved one is among the most devastating and heartbreaking moments that a person will experience in their life. This sorrowful event will never be easy, especially for the grieving family. Some may take weeks, months, or even years before they recover from their loss. During this challenging time, it's often hard to find the right words to comfort the bereaved. Visiting them in person is a good option but sometimes not possible, especially if the family wishes to grieve privately.
Thankfully, there are plenty of ways you can express your sympathy without accidentally offending or hurting the family even more. Your condolences should be sincere, heartfelt, and comforting. To serve as your guide, here are several acceptable methods of showing that you're sorry for someone's loss:
Send Them Flowers for Funeral Etiquette
One way to effectively express your sympathy to the bereaved family is by giving them some flowers. When ordering funeral flower arrangements, choose an all-white bouquet as this color represents reverence and sincerity. You may send this directly to the funeral home or the family's own home if that's where the vigil is taking place.
Meanwhile, suppose you wish to send another set of flower arrangements to cheer up the grieving family. In that case, it may be best to opt for colorful blossoms to help brighten their home's atmosphere and somehow soothe their emotions with the flowers' fragrance.
Write A Sympathy Card for Funeral Etiquette
If you're invited to attend the funeral but won't be able to go due to valid reasons, sending a sympathy card is advisable and appropriate. When filling the card with messages, be mindful of the words you're going to say. As much as possible, avoid statements such as:
'I understand how you feel.'
'They're in a better place now.'
'Now you can slowly move on in life.'
'Don't worry; everything's going to be fine.'
'You'll feel better soon.'
'At least their death was quick and painless.'
These messages may bring good intentions, but they're actually insensitive, generic, and even offensive and inappropriate on certain occasions. When writing your condolences, you can express your heartfelt sympathy through the following messages:
'Our prayers and thoughts are with you.'
'I'm sorry for your loss.'
'I will miss them.
'They were a wonderful person.'
These will set the right tone and let the grieving family know that you're available to provide them with support should they need it.
A sympathy email is also acceptable. However, this is only applicable under certain circumstances. For instance, you can send a sympathy email if the deceased person was your business or work colleague and not a relative or close friend. This option is also perfectly alright if you live thousands of miles away from the bereaved family and emailing is the only option or the fastest method for you. Ultimately, a handwritten or printed card is much better than an email.
Provide Food For The Grieving Family
With their recent loss, it's only understandable if they have no time or energy to prepare their own meals at home. Sometimes, when a person is still grieving, they may need some time to recover before being able to return to their old self and function again as they always have.
As a way of expressing sympathy, you can volunteer to provide food for the family. You can give them dishes that can easily be stored in the fridge or reheated in the microwave. You may also give crackers, dips, platters of finger food, sandwiches, and homemade bread for the guests during the funeral.
Give Memorial Gifts
If not flowers, you can convey your condolences by giving the family memorial presents and donations. This option is especially ideal if the deceased person is an active member of a particular research group, charity, or organization. You can ask the bereaved family which organization or charity you can send your memorial gifts and donations to and include the family's contact details.
Once the organization or charity receives your presents or donation, they'll send a note to the grieving family letting them know about your donation. It's a good idea to send flowers together with your memorial gifts if you had a tight relationship with the deceased person.
Attend The Funeral Service And Burial
The best way to show your sympathy to the grieving family is by personally attending the funeral service and burial. This is an excellent way to pay your respects to the deceased person. However, make sure only to attend if the family has contacted you directly or given you an invitation card. Otherwise, should the family prefer a private funeral, it's best not to attempt attending it.
If the family allows an open casket viewing, come to the funeral early and never request the casket to be reopened if you happen to be late for it. Furthermore, wear proper attire in black or other muted colors to observe the solemnity of the occasion. Lastly, if you do get a chance to speak with the bereaved, you can express your condolences right then and there.
Endnote
It's difficult to figure out what to say or do in the midst of grief. But regardless of how you choose to express your sympathy, remember to do so with sincerity. The greatest things you can do for the grieving family are to provide them with comfort and encouragement and remind them that they're not alone during this trying time.