Trends come and go, but great nail shapes last forever. No matter what the year, choosing the right nail shape can take your look from "ho-hum" to "fabulous." Whether you're headed to the office or the club, nail shapes are a great way to express yourself.
So what's hot in the world of nails in 2023? We got you covered! From pointy to stiletto, here's everything you need to know about nail shapes for 2023. We'll break down each type of shape and give you some tips on a rock for each look. So if you're ready to up your nail game, follow along with us as we explore all the trendy nail shapes this year has in store.
What Are the Popular Nail Shapes for 2023?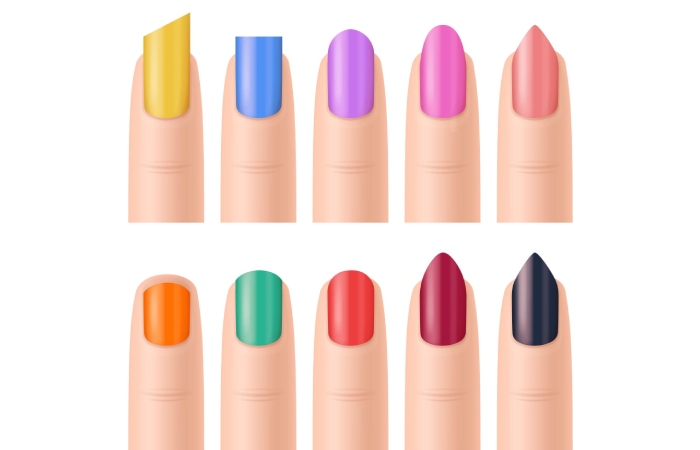 It's time to get the lowdown on the trending nail shapes for this year! If you feel overcome by the sheer number of options, don't worry —we've got you covered. Here are some of the top nail shapes taking 2023 by storm:
Square is a classic shape that provides a clean, sophisticated look and an edgy, modern style.
Round: This nail shape is softer and more subtle than square or pointed nails. Plus, it helps reduce the risk to your natural nails for those prone to brittle nails.
Almond: For an elegant and timeless finish, almond-shaped nails provide a tapered look with a slightly pointed tip.
Stiletto: Looking for something more daring? The ultra-pointed stiletto shape adds an eye-catching drama to any look!
Coffin: An iconic, stylish, modern shape, coffin nails are perfect for creating a sleek silhouette.
Squoval: A hybrid shape between square and oval—Squoval nails balance length and width for those who want their manicure to last longer without risking breakage at the corners.
So there you have it – the trendiest nail shapes for 2023! With all these options, it's bound to be an exciting year ahead in the world of manicures!
Squoval – The Versatile Nail Shape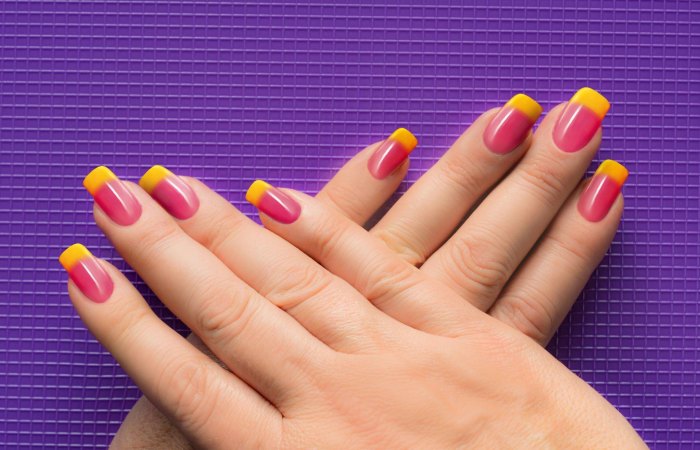 When it comes to nail shapes that are stylish and versatile, few can match the Squoval. This hybrid nail shape combines square and oval, the best of both worlds!
The Squoval shape has achieved cult status among manicure lovers who want a timeless look without being too dull or crazy. It's versatile enough for any outfit and can be outfitted up or down depending on the occasion. Plus, it looks great on almost any nail length, from super-long to short or mid-length.
Start by filing your natural nails into a square shape, then use an emery board to round off the tips for an oval finish. Be sure to use gentle strokes when filing and shaping your nails. You don't want to take off too much. And remember, if you're looking for something with a little more edge, you can always opt for a squared-off Squoval instead!
Almond – The Elongated Nail Shape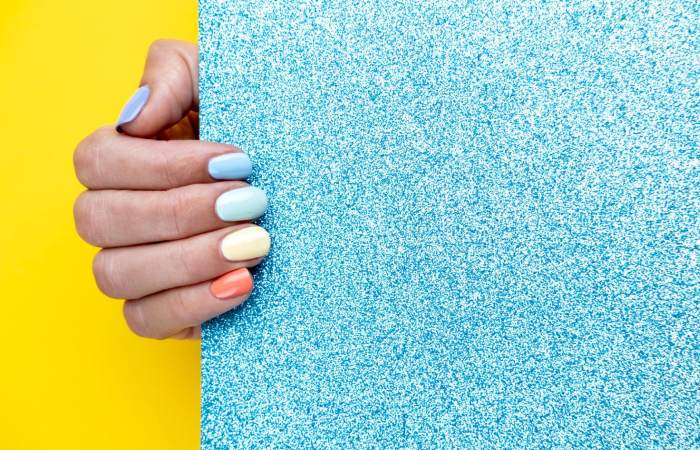 The Almond nail shape is one of the more popular shapes for 2023. This elongated shape is similar to the classic oval shape but has tapered sides for extra flair.
It's a versatile and timeless shape that looks great on almost any nail length, short or long. You can also get creative and add decorations like rhinestones or glitter to make them stand out!
The almond shape is perfect for you if you want to give your nails a delicate look. It gives your nails a beautiful, subtle curve that won't draw too much attention, just enough to make them look amazing! Not to mention almond nails are also great for hiding chipped edges and don't require much effort to upkeep since they don't have any sharp edges.
Plus, they look incredibly classy and elegant without any additional decorations! So if you're looking for something more subdued, this is the way to go.
Round – The Classic Nail Shape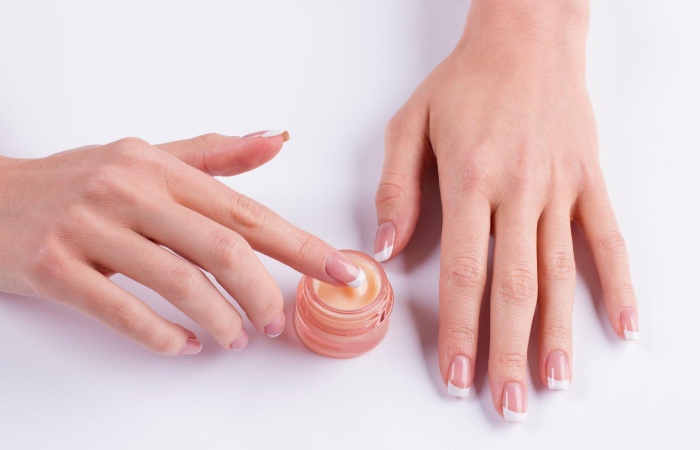 The classic round shape is here to stay when it comes to nail shapes in 2023. It is easy to create, and it looks good on everyone. The round shape is rounded at the tip and flat along the sides, and it can be made with any length or width you like. It's a classic look that can be decent up or down.
With a round nail shape, there are a few ways you can customize it:
Flatten: If you want a boxier look, flatten out some curves on the side of your nails.
Taper: To create a more pointed look at the tip of your nails, taper the sides of each nail slightly towards the end.
Almond: To make an almond-shaped nail, taper the tops and sides of each nail inward for an elegant appearance.
So if you are looking for an easy-to-maintain, classic haircut that resolves never go out of style, the round is one of your best options!
Stiletto – The Sharp Edge Nail Shape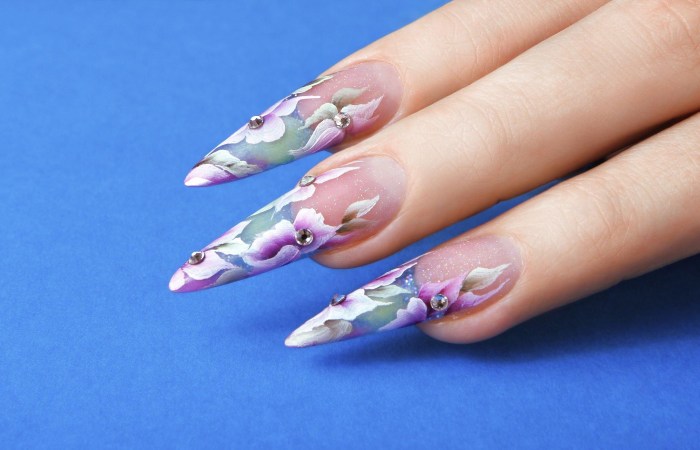 Stiletto nails, also known as "sharp edge" nails, are a nail shape that has been around for years, but it's gaining popularity in 2023. This nails are long, pointed at the tips, and usually end at a sharp point. They can also be made with slightly rounded information to look more natural and less severe.
Stiletto nails are great for anyone who wants to make a statement. It's an edgy look that won't go unnoticed! While they require more upkeep than other nail shapes, they can be quite striking when used with the right colors or decorations.
Here's what you need to know about stiletto nails:
Nails should be filed into shape before painting them.
Stiletto nails are best suited to strong and healthy nails since they can be more prone to breakage.
It may take some practice for those new to this nail shape!
When done correctly, stiletto pins can add an edge of glamor and sophistication that no other nail shape can replicate!
Coffin/Ballerina – The Pointed Nail Shape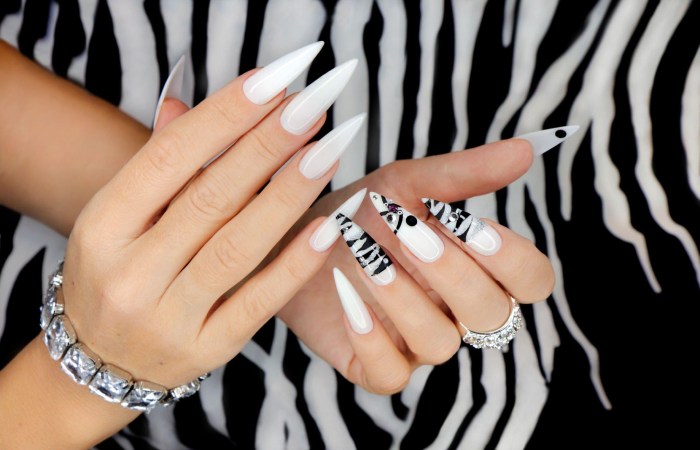 Did you know that the coffin or ballerina nail shape is some of the most widespread conditions in 2023? This classic nail look is characterized by its pointed tip and squared-off sides, giving it a sleek and sophisticated silhouette. With this shape, you can achieve an elegant look perfect for any occasion.
What makes this shape so popular? Firstly, coffin/ballerina nails are versatile and can be styled in many ways. From classic French tips to dramatic almond shapes to glittery accent nails, you can get creative and make this shape uniquely yours. It is also an excellent choice for those with longer nails, as the sharp angle gives the illusion of length.
Plus, the pointed tip of coffin-shaped nails can help create a long look for short fingers. And if that was not enough, coffin/ballerina nails are generally easier to maintain than other nail shapes since they don't require frequent filing or touch-ups.
So if you want to try somewhat different this year that won't take too much maintenance or break your pocketbook, why not try the classic coffin or ballerina nail shape? You won't be disappointed!
Conclusion
From almond and oval to coffin and stiletto, nail shapes offer a variety of ways to express your style. However, when selecting a form, you should always consider your lifestyle and natural nail health. Therefore, it's always important to talk to a nail technician or expert to determine the best shape for you and your lifestyle.
You can also test with different styles and designs to find that perfect look. So, have fun, and don't be afraid to try something new. With the many nail shapes available, you can easily find one that fits your style and makes a statement!