What is Oily Skin?
Oily skin is results come from excessive production of sebum by the sebaceous glands distributed in the epidermis.
At first glance, oily skin appears shiny and greasy, sometimes even dehydrated; the skin complexion is dull and uneven or rough to the touch.
Oily skin is a phenomenon unto itself: most of the time, seborrheic skin also has enlarged pores, pimples, redness, and scars left by acne.
As if this weren't enough, people with oily skin are statistically at higher risk for acne, seborrheic dermatitis, androgenetic alopecia, and dandruff.
What are the Causes of Oily Skin?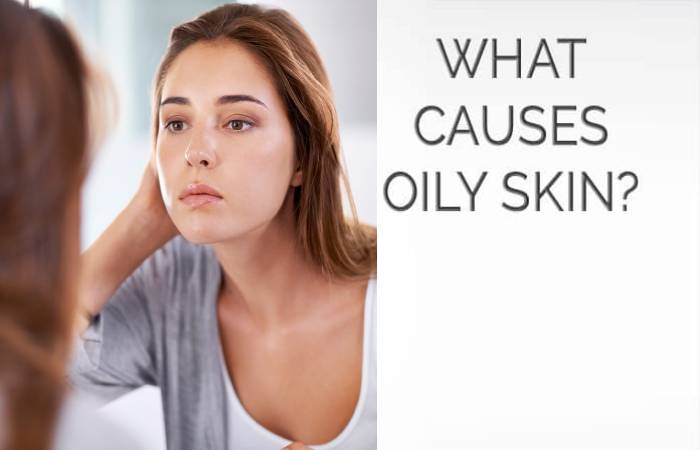 The causes that place at the origin of oily skin reside mainly in the alteration of the endocrine balance so that oily skin reflects a typical condition of puberty.
It can last until adulthood, dragging psychological repercussions in a way not to underestimate.
On the other hand, a low diet or the administration of medications such as anabolic steroids, cortisones, danazol, and some diseases (for example, polycystic ovary syndrome) can promote the appearance of oily skin.
If you have, you must know how to care for and treat it if you follow effective methods and are constant.
You may not end up with this type of skin, but you will better control acne breakouts, keep it hydrated and prevent it from worsening.
Home Remedies for Oily Skin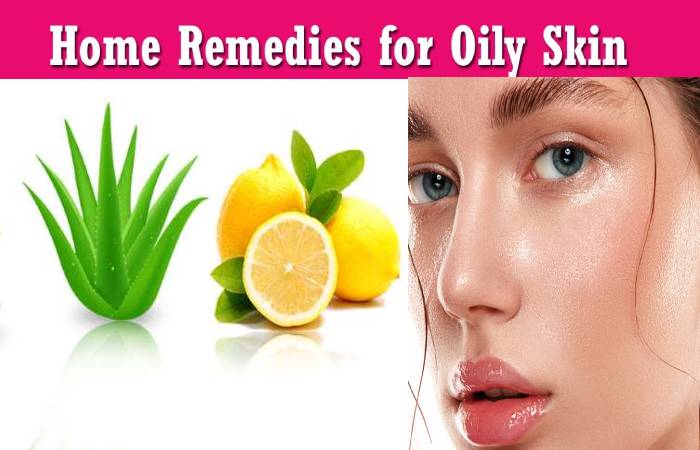 1. Chamomile Infusion
Make the infusion, keep it in the fridge and apply it with a cotton ball, and apply it gently all over the face. You can do it every night before going to sleep.
Chamomile has dermo-purifying, antimicrobial, acne-fighting, and anti-inflammatory properties.
2. Tonic with Rose Water
Rosewater has astringent properties. Use it after having washed your face to finish your care routine.
You can keep the container in the fridge to make it feel more relaxed.
Apply it with cotton all over the face, especially in the oily parts.
3. Aloe Vera
In addition to washing your face and exfoliating it, some natural beauty tricks will help you combat this skin type. And aloe vera is one of them.
Spread on aloe vera gel to your face to absorb excess oil and cleanse your pores. Do it two or three times per day, especially after washing your face. Then let it dry.
For a more refreshing effect, place the gel in the refrigerator.
4. Cornstarch
The cornstarch is a natural remedy ideal for removing excess oil on the face. Mix one to three tablespoons of cornstarch with enough warm water to make a paste.
Apply by rubbing the face and let it dry. Then rinse with lukewarm water. You can do it once a day!
5. Apple
A great way to treat oily skin, but that takes a little more time, is to create homemade and natural face masks with the ingredients you have in the kitchen.
Mix ½ cup of crushed apple with ½ cup of cooked oatmeal, egg white, and a tablespoon of lemon juice.
Make a paste and put it on to the face for 15 minutes, then rinse with cold water.
6. Citrus Fruits
The citrus fruits and some vegetables are ideal for freshening the face and reducing oils.
Mix lemon juice and water (in equal amounts), apply to the front and lease it dry.
Rinse primary with lukewarm water and then with cold water for a more refreshing sensation.
You can also mix ½ tablespoon of lime juice with the same amount of cucumber juice to apply a few minutes before bathing.
7. Egg Yolk
A quick remedy to eliminate oil from the face is the egg. So it is! An egg yolk mask helps dry the skin and reduce fats.
You can also apply the egg yolk with a cotton swab to specific fatty areas.
Let the egg yolk act for 15 minutes, and then rinse.
You do not need expensive products: with daily ingredients from any kitchen, you can find home remedies for oily skin, remove excess oil, and leave the skin clean, dry, and radiant.
General Care for Oily Skin
Oily skin best clean twice a day to prevent impurities and bacteria from accumulating and causing acne.
When washing the face, you should do it first with warm water and finally, with cold water to close the pores.
Use neutral soaps to wash your face, preferably with a pH of 4.5-5.5 and not excessively aggressive.
Choose to use instead of thick creams, use non-oily and purifying gels or emulsions.
For oily skin, it is also advisable to use products that prevent bacterial infections.
It recommends exfoliating the skin to eliminate dead cells and clean the pores of the toxins that accumulate there at least twice a week.
Before applying any mask, you must have clean the skin.
Remember, oily skin is not necessarily hydrated skin, so you should use products to hydrate according to your skin type.
Conclusion
However, too much sebum may lead to oily skin, leading to clogged pores and acne. Genetics, hormone changes, or even stress may upsurge sebum production.
Oily skin and acne are stimulating to manage. Still, home remedies often reduce symptoms without the use of medical drugs or expensive skin care regimens. These remedies for oily skin you can try at home.
Also Read: Coronavirus – Definition, Symptoms, Causes, Risk Factors, and More