What Is Turmeric?
Turmeric is a medicinal plant; It has a long, deep yellow root that transforms into powder.
It is used as a condiment in several countries and as a food coloring, especially in India.
This plant is known as root saffron or stick.
It often used in cooking.
It can uses as a natural remedy to improve gastrointestinal problems, fever, treat colds, and reduce cholesterol.
It's a plant with long, shiny leaves up to 1 meter tall and has long roots of deep orange or yellow.
It is the ingredients of curry, another condiment widely used in Indian cuisine.
Its scientific name is  Curcuma longa; it can bring in natural product stores, some pharmacies, and some markets.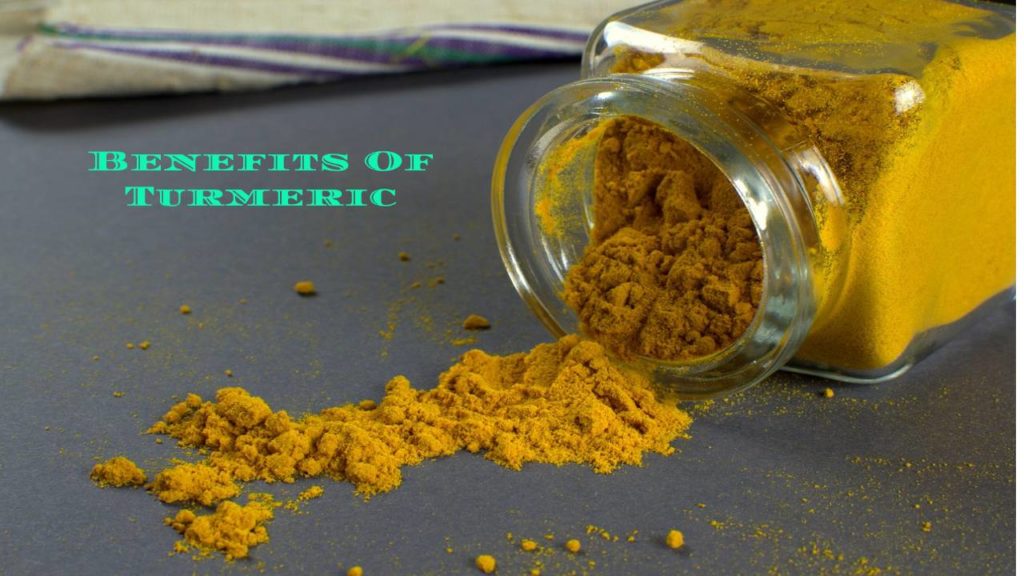 Benefits Of Turmeric
The main properties of turmeric are anti-inflammatory, antioxidant, antibacterial, and digestive action.
Therefore, this plant could provide various benefits for the body, such as:
Improve digestion
Help in weight loss
Improve blood circulation
Fight colds and flu
Avoid asthma attacks
Detoxify the liver
Regulate the intestinal flora
Eliminate intestinal worms
Treat liver problems
Stimulate the immune system
Relieve inflammation on the skin as eczema, acne or psoriasis
It may help regulate blood sugar and prevent possible complications from diabetes.
Likewise, turmeric can uses to lower blood cholesterol levels, inhibit clot formation, and relieve premenstrual symptoms.
The active ingredient is curcumin, a study to treat skin wounds such as burns.
For its study, it is being included in gels and ointments for topical application, presenting excellent results.
How To Take Turmeric
The most commonly used of turmeric is the powder that comes from its root to season meals.
However, its leaves can also use in the preparation of some teas.
Turmeric Infusion :
Place one teaspoon of turmic powder in 150 ml of boiling water and let it steep for about 10 to 15 minutes.
Then it best if you let it warm, drink up to 3 cups a day between meals.
Turmeric Capsules :
Generally, the recommended dose is two capsules of 250 mg every 12 hours, totaling 1 g per day.
The dose may vary according to the problem to treat.
Turmeric Gel :
Mix a tablespoon of aloe vera with turmeric powder.
Apply on the skin that inflamed, as occurs in psoriasis.
See how you can use turmeric in home remedies for rheumatoid arthritis or home remedy for high triglycerides.
Also Read: Best 10 Fruits That Helping In Weight Loss
Possible Side Effects And Contraindications
The side effects of it are related to excessive use, which can irritate the stomach and dizziness.
Despite having various health benefits, turmic contraindicates in people taking blood-thinning medications.
It has bile duct obstruction from gallbladder stones.
Turmeric should only be used under medical guidance if pregnancy is suspected or in pregnancy and during breastfeeding.
Precautions Of Turmeric
The taking turmeric for therapeutic purposes should not be happy, without regard to certain measures of prudence.
Turmeric as a condiment is safe if reasonable amounts not exceed.
As a guide, we offer you the following recommendations but, if you have doubts, always consult your trusted herbalist.
It is inadvisable to consume turmic in high doses or very long treatments.
Some cases of intolerance or liver damage have described, but more frequently, heartburn or gastric irritation.
It should avoid in case of intestinal obstruction.
Since it can increase menstrual flow, it is contraindicated during pregnancy if it takes as a concentrated extract.