Spring Wedding – It's a unique experience to hold spring weddings as the big transition in a couple's life could be compared to the blossoming months of this season. Spring Wedding is characterized mainly by having plenty of flowers—from soft, pale colors to beautiful garden-inspired pieces.
What's more, the spring season brings with it some much-needed changes—the weather becomes warm, the days become longer, and the gorgeous summer bouquets from the previous season bloom all the more.
Be The Most Beautiful Bride!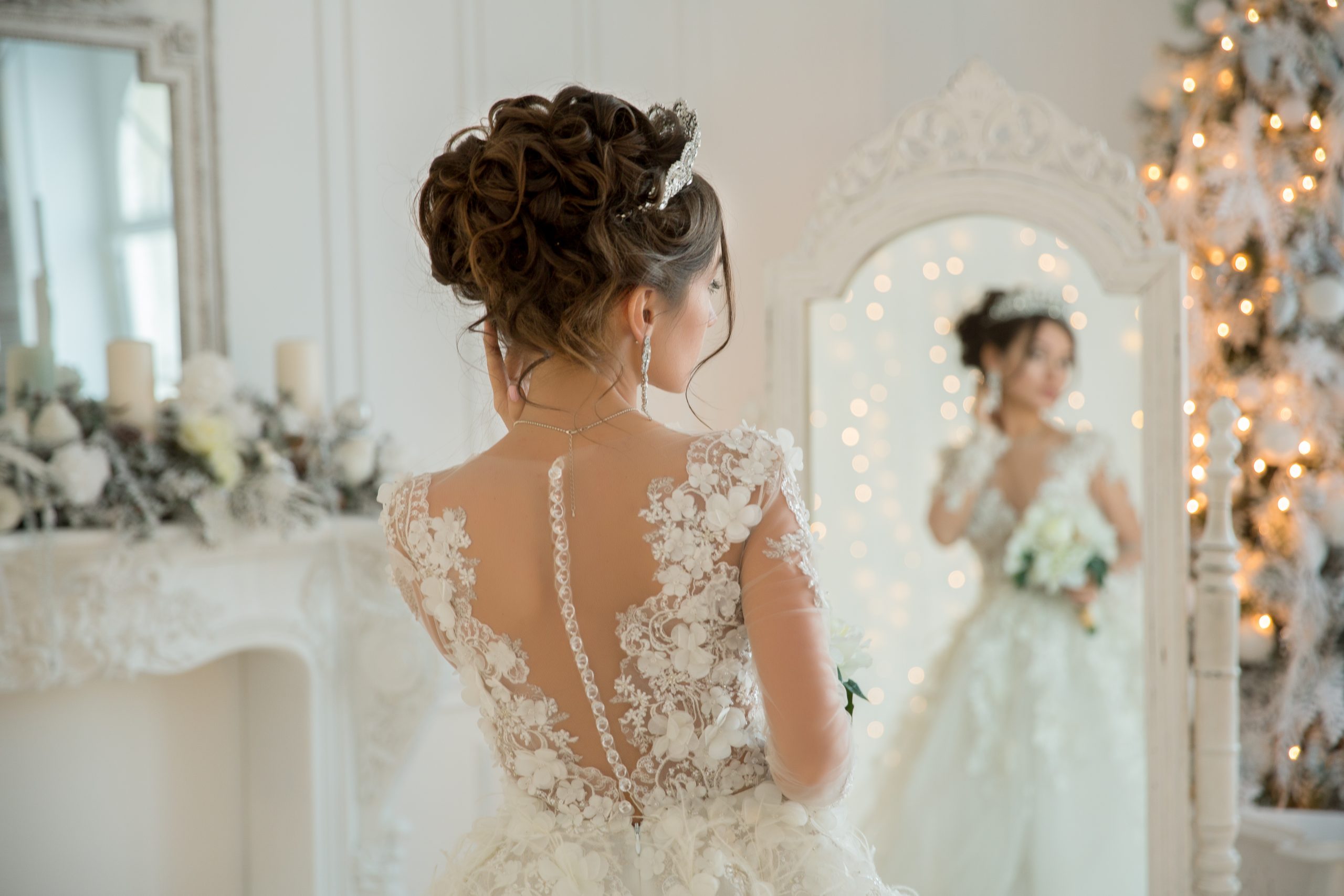 A Spring Wedding is usually a bigger deal for the bride because she wants to be seen as desirable and lovable. Have you started planning for the big day? Are you uneasy about how you're going to look like? Are you considering which commodities to purchase? This article would help you answer these questions.
The following bridal beauty tips will help you sort your style:
Pay Attention To Your Cosmetologist for Spring Wedding
Keep in mind that makeup artists are experienced professionals. Therefore, their opinions and recommendations concerning the intricate details of your beauty—from commodity preparations to eye makeup patterns—are of great worth.
It's a combination of your ideas together with expert advice from your artist that'd make you gorgeous on your wedding day. Bridal makeup is a collective skill, so heed to your cosmetologist.
It's Okay To Stick To Your Guns
When it comes to bridal beauty, there are no fixed instructions. If you think you'd look beautiful with blue eyeliner or if you feel like going for nude eyeshadow, it's okay. Just make sure you've tested it.
At times, a piece of advice is just a statement from others that might not be applicable to you. Your makeup artist will always give their recommendation on what they feel is the most stunning choice for you. However, it's your big day, and the choice you make is what's final.
Avoid Deviating From Your Routine Makeup
Nothing is off-limits on your big day, but it's vital that the type of makeup you wear echoes your personality, whether it's natural, wild, or a combination of both. This isn't the day to attempt something new. Your wedding day is a time to be the loveliest form of yourself.
If you've never tried a dramatic lip or eye, then you might feel uneasy or awkward; and when you look back at your wedding photos, you might regret everything. Therefore, apply makeup you'd be comfortable with the most.
Allocate Time To Find The Ideal Lip Color
Settling on the perfect color for your lips can be a challenging affair and perhaps the toughest bridal beauty decision. Therefore, it'd be a great plan to test a few colors before your wedding day.
The ideal color for your lips should immediately add some liveliness to your skin. If you settle on nude, then choose a type of nude lipstick that'll lift your natural color. If you're aiming to make a statement, then the undertone must match your complexion. What's more, the texture is essential as well, so make sure it'll last the whole day.
Stay Put The Entire Night for Spring Wedding
Probably, you're wondering how staying awake will help. But this will play a significant part in testing the permanency of your appearance as well as addressing other concerns, which your makeup artist can sort out. Additionally, it's also a good idea to take pictures of your makeup to make sure you're contented with how your appearance would be.
Take Lots Of Water
You might not know about this, but there's a significant contrast in how makeup lasts on skin that's taken care of as opposed to skin that doesn't get enough attention. Water is the easiest and most accessible remedy that can improve your appearance. Everyone needs to be hydrated, so get that glass out!
Buy The Essentials for Spring Wedding
Your makeup session will probably last for approximately 12 hours, and this means there will be several refills during the day. Therefore, it's a good idea to purchase some commodities after your experimental session once you've settled on the ultimate look.
A concealer, powder, and a few lip products always turn out to be helpful. Additionally, an eye pencil will come in handy, especially when you need to amp up.
Conclusion
Walking down the aisle this spring season would be one of the best decisions you'd ever make. As a bride, you want everyone to appreciate you and celebrate with you on your big day. Consider the ideas mentioned here as you plan and practice your beauty regimen.